Student Accommodation
Kelvin Grove, Brisbane
Below you will find all types of student accommodation available in Kelvin Grove, Brisbane including student houses, halls, flats/apartments and student halls. View all our student accommodation in Brisbane.
Search location
Select price
Sorry, we have no properties available in Kelvin Grove, Brisbane
Why use Accommodation for Students?
The widest choice of student accommodation available online
Quickly make direct contact with the property to view or book your accommodation
Established in 2000, home to reputable and safe student accommodation
Free and simple to use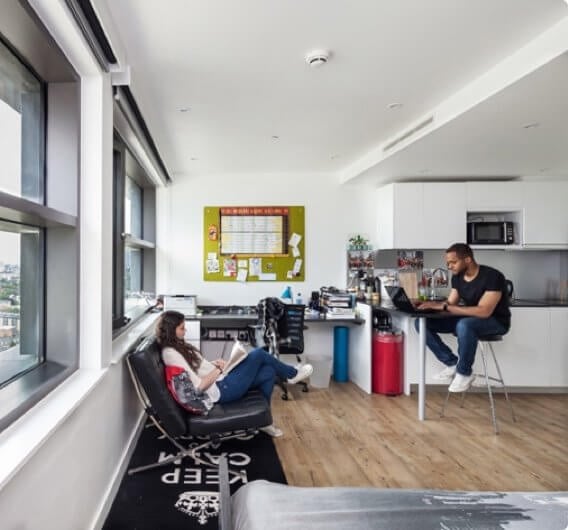 Living in Brisbane as a student
Whether you are studying in Brisbane already, or just about to head here for your first year – here's what you need to know when you are looking for student accommodation in Brisbane.
You are probably wondering where you are going to live while you are studying in Brisbane. Wonder no more as Accommodation for Students has that covered. We've got the student accommodation you need, within your budget, whatever university you decide to go to in Brisbane. Brisbane is home to The University of Queensland and the Queensland University of Technology. Accommodation for Students has all types of student accommodation available in Brisbane and the surrounding areas.
Some of the most popular places for students to live in Brisbane are:
Ashgrove: Known as being one of the cleanest areas of Brisbane, with a lively community, Ashgrove also boasts a large number of bakeries, cafes and bars.
Fortitude Valley: One of the most popular areas for students to live in Brisbane, Fortitude Valley is all about international eating experiences, hip pubs and live music.
Kelvin Grove: Near to the Kelvin Grove campus of QUT this hillside suburb is the focus of many sustainable development initiatives at the moment.
St Lucia: Home to the oldest University in Queensland, it is no surprise that St Lucia is one of the most popular neighbourhoods in Brisbane.
Don't worry if your student accommodation isn't located close to your Uni in Brisbane, as there are plenty of ways to get around including walking and public transport. Public transport in Brisbane includes buses, trains and ferries, and you can use them all by purchasing a TransLink Go card.
It is also important for you to know that if you choose to study in Brisbane, you will never be bored. No matter what you are studying, or what you like to do in your spare time, Brisbane has plenty to offer you.
Art and Culture: The arts and culture scene in Brisbane is thriving, with plenty of world class at galleries, dance and music venues, and theatres to enjoy in your spare time.
Food and Drink:   As with most major cities, Brisbane is packed full of gems of places you can enjoy top-notch food and a brilliant atmosphere.
History and Heritage: There are plenty of historical sites to explore in Brisbane still, despite many being lost during the demolition blitz between 1960 and 1980 – you just have to look hard to find them.
Shopping:  Brisbane has a thriving independent retail scene, with eclectic shops found in many suburbs. It also has a burgeoning market culture to explore on the weekend.
Whichever University in Brisbane you are studying at and wherever in Brisbane you want to live, check out our live list of all the student accommodation in Brisbane.