Student Accommodation
Robina, Gold Coast
Below you will find all types of student accommodation available in Robina, Gold Coast including student houses, halls, flats/apartments and student halls. View all our student accommodation in Gold Coast.
Search location
Select price
Sorry, we have no properties available in Robina, Gold Coast
Why use Accommodation for Students?
The widest choice of student accommodation available online
Quickly make direct contact with the property to view or book your accommodation
Established in 2000, home to reputable and safe student accommodation
Free and simple to use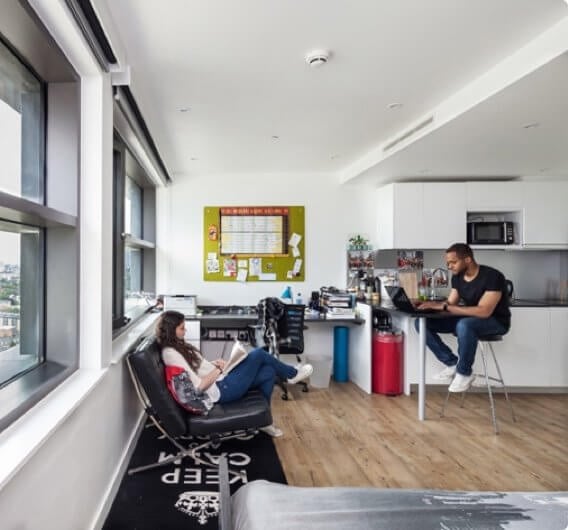 Living in Gold Coast as a student
Whether you are studying on the Gold Coast already, or just about to head here for your first year – here's what you need to know when you are looking for student accommodation in Gold Coast.
You are probably wondering where you are going to live while you are studying in Gold Coast. Wonder no more as Accommodation for Students has that covered. We've got the student accommodation you need, within your budget, whatever university you decide to go to in Gold Coast. Gold Coast is home to three universities so you will be spoilt for choice! Whether you are headed to Bond University, Griffith University, and Southern Cross University, Accommodation for Students has all types of student accommodation available in Gold Coast and the surrounding areas.
Some of the most popular places for students to live in Gold Coast are:
Burleigh Heads: Quieter than Surfers Paradise, Burleigh Heads still offers a thriving bar and café culture alongside stunning ocean views.
Robina: One of the newer suburbs of Gold Coast, Robina is the centre of both sports and shopping in the area. Its public transport systems are truly exceptional too.
Southport: Known for its leafy parks, the inner-city suburb of Southport offers easy access to many of the Universities campuses and shops thanks to its public transport system.
Surfers Paradise: Also known as the glitter strip of the gold coast, Surfers Paradise is for you if you thrive on being at the centre of the action.
Don't worry if your student accommodation isn't located close to your Uni in Gold Coast, as there are plenty of ways to get around. The best ways to get around Gold Coast are public transport, with most places being easily accessible by public buses and trains, as well as the HOPO ferry service.
It is also important for you to know that if you choose to study in Gold Coast, you will never be bored. No matter what you are studying, or what you like to do in your spare time, Gold Coast has plenty to offer you.
Art and Culture: The arts and culture scene on the Gold Coast is exploding, with a crammed calendar of exciting events for you to explore.
Food and Drink:  With five-star dishes and award-winning service the food and drink scene in Gold Coast is serving up some quality cuisine.
History and Heritage: The Gold Coast has a unique and diverse heritage like most of the rest of Australia, and there are plenty of museums and local attractions for you to explore if you want to find out more.
Shopping:   Gold Coast is famous for its shops, from huge shopping centres to beachfront markets and coastal craft shops.
Whichever University in Gold Coast you are studying at and wherever in Gold Coast you want to live, check out our live list of all the student accommodation in Gold Coast.