Student Accommodation
Cork
Ireland's 3rd major city is home to over 20,000 students at University College Cork. Here you will find all types of student accommodation in Cork including student houses, flats and halls.
Search location
Select beds
Select price
Student properties in Cork
1 result
Sort properties by selecting an option
Are you a landlord looking to list a property? Register
Not sure what type of accommodation is right for you?
AFS always has the widest choice of student accommodation available. To help you find the right place to live, read our brief guide to the different types of accommodation below.
Why use Accommodation for Students?
The widest choice of student accommodation available online
Quickly make direct contact with the property to view or book your accommodation
Established in 2000, home to reputable and safe student accommodation
Free and simple to use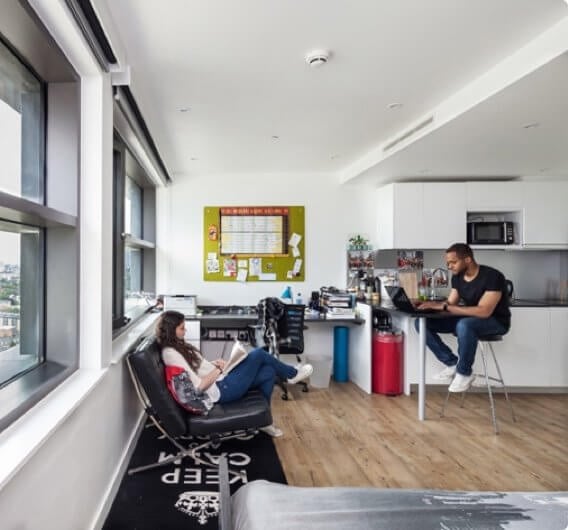 Living in Cork as a student
The 2nd largest city in Ireland and host to over 37,000 students from various universities and colleges, such as University College Cork, Cork Institute of Technology, National Maritime College of Ireland, Griffith College Cork, Cork College of Commerce and other smaller colleges, Cork welcomes students from all around the world. Originally a monastic settlement, Cork was expanded by Viking invaders.
Student numbers being high, naturally the accommodation provision is particularly healthy, with most universities offering uni hall rooms of various sizes and standards, from non-en-suite twin rooms to single en-suite ones. Private sector successfully operates in Cork, with 22 halls from variety of major providers.
Private halls thanks to their great numbers offer a wide choice of rooms. As in university accommodation, students can expect cheaper, shared bathroom single rooms, but also superior self-contained studios. Most accommodations have an attractive range of amenities, with various distances to the different campuses. Other accommodation options are also available, students being able to choose from a wide array of options. Sharing a house or a large apartment with a group of friends is especially popular with students of Cork's universities. Renting like that can help drive down individual costs, while giving flexibility in location and furnishing of the property. Flats and smaller apartments are always very popular too and are especially suited for those hoping to move in with their partner, a smaller number of friends, or simply prefer a more central location. This type of properties, most commonly chosen by students hoping to move on from life in halls, is typically managed by landlords and estate agents who often specialise in renting for students and have an excellent reputation for knowing the needs and wants of students.
For more information about Cork or other university cities, read our comprehensive online guides. They contain useful information about transport, city's history, but also the best food and entertainment venues! If you are ready to find your new student home, try our fantastic search tool at accommodationforstudents.com. We have over 20 years of experience and pride ourselves on helping students find the right student accommodation. We currently list a good selection of properties on our site, so you are sure to find something just for you. Using our search tool is easy and you can enquire directly with the accommodation of your choice without the needless intermediaries. Alternatively, you can always reach out to our team for additional support.
Frequently Asked Questions
Are you going to live and study in Cork? Here are the most frequent questions asked by other students.
Most students look for shared housing in Cork from October, although there will be student accommodation available all year round. First year and international students generally start looking in January for halls of residence.
The amount you pay will depend on the type of student accommodation you choose. A shared house in Cork will cost you €86 per week. A halls of residence will cost, on average €168 per week, but could cost more depending on what type of room you select.
In Cork the standard length of contract is 46 weeks. However it is possible to have a longer or shorter agreement than this. Some halls of residence will only offer a 50 or 52 week tenancy agreement for example.
Yes, a selection of the student accommodation listed on AFS will offer short term stays. This is most often the case for halls of residence in Cork. Look out for the properties which have the short term let badge or filter your search by 'letting period'.
This will depend on the type of property you choose. The most anyone can legally charge is 5 weeks rent. Some accommodation in Cork halls of residence will not require a deposit at all, while on average the deposit in a shared house in Cork will be €344.
All landlords and property managers in Cork are legally required to protect your deposit in a legally recognised tenancy deposit scheme. If you take care of your student accommodation you should have no problem getting your money back. You can check out some further information right here.