Student Accommodation
Devon
With some of the country's most impressive scenery, Devon plays host to several Universities. Here you will find all types of student accommodation in Devon including student houses, flats and halls.
Student Properties in Devon
Sorry, no properties matching those criteria are available!
Are you a landlord looking to list a property? Register
Not sure what type of accommodation is right for you?
AFS always has the widest choice of student accommodation available. To help you find the right place to live, read our brief guide to the different types of accommodation below.
Why use Accommodation for Students?
The widest choice of student accommodation available online
Quickly make direct contact with the property to view or book your accommodation
Established in 2000, home to reputable and safe student accommodation
Free and simple to use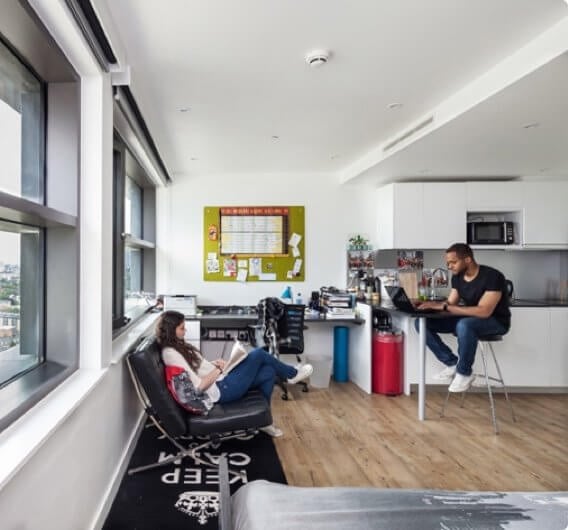 Living in Devon as a student
Reaching from the Bristol Channel to the north all the way to the English Channel in the south, Devon is a picturesque county in South-West England. It homes two major universities—University of Exeter, Plymouth Marjon University and University of Plymouth with combined student population of ca. 46,000 students. It is a welcoming and attractive destination from students from around Britain and the world.
A student population so large warrants a great accommodation provision. Across Devon there are nearly 100 halls of residence, some of which are university-managed. University halls offer a wide range of choices, including full board, self-catered, en-suite and shared bathroom facilities. In some universities students benefit from living in a 'student village', a different type of accommodation from standard halls.
Numerous private halls from nation's top providers are also available and offer a great selection of rooms for every budget. While most halls are purpose-built and new, students inclined to try life in a historic building have that option as well. Variety of prices and a good standard of amenities and locations ensures that every student can find something suitable for themselves.
Devon's natural beauty is a particularly good choice for those hoping live away from the hustle and bustle of busy cities. Renting with a group of 4 or more friends is always a popular choice, allowing students to take advantage of Devon's picturesque villages, towns and cities. Both modern and period properties are available and in good supply. These properties, perfect for students, are typically managed by property professionals such as landlords and agents who can help students choose the perfect accommodation that will suit their needs and budgetary constraints.
More information about the region can be found in our comprehensive online guides. Our search tool on accommodationforstudents.com will put you in direct contact with the accommodation of your choice, while our team is always on stand-by to provide with some support, should you need it. We currently list a good selection of accommodation, so your new home is within reach! We are proud of helping students find their perfect home for more than 20 years.