Student Accommodation
Dover
Iconic British costal town, with world famous white cliffs. Pouplar with students from the University of Kent, you can find all of the latest student accommodation right here.
Student Properties in Dover
Sorry, no properties matching those criteria are available!
Are you a landlord looking to list a property? Register
Not sure what type of accommodation is right for you?
AFS always has the widest choice of student accommodation available. To help you find the right place to live, read our brief guide to the different types of accommodation below.
Why use Accommodation for Students?
The widest choice of student accommodation available online
Quickly make direct contact with the property to view or book your accommodation
Established in 2000, home to reputable and safe student accommodation
Free and simple to use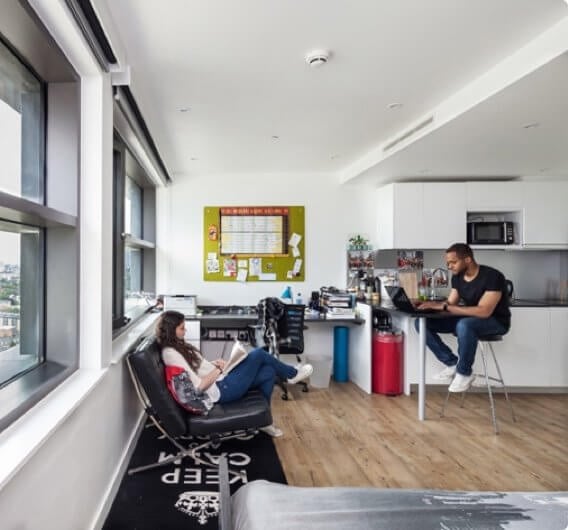 Living in Dover as a student
Dover is a coastal town in Kent, just outside the city of Canterbury. The town is a short drive to the University of Kent, which receives over 20,000 students each year. Dover's coastline, famous white cliffs and rich history make it an exciting place for students to live.
Many students in Kent choose to live in Dover, meaning it does have favourable accommodation prospects. Various universities in and around the area will offer properties owned by the university and privately owned halls of residence. University halls typically offer both full board as well as a self-catered alternative, with options for a private or shared bathroom. These halls of residence are usually campus based.
Private halls can often be dispersed throughout the city with excellent travel connections into campus. This type of accommodation is generally managed by the larger companies that effectively direct student accommodation across the UK.
Shared houses are preferred by university students that wish to move on from halls and are mostly popular with groups of 4 or more people. Flats and apartments are also popular alternatives to halls, often in a city centre location, for those that prefer a smaller place to live. This accommodation is typically managed by landlords or letting agents who specialise in student accommodation.
If you are looking to gain any more information, we have guides for students which can be read online. If you are prepared to find accommodation, start your search on accommodationforstudents.com. We have over 20 years experience in supporting students to find the ideal place to live and we list a variety of student accommodation. You can use our website to apply directly for accommodation or get in touch with our team for any additional assistance.