Student accommodation
London
With 23 major universities and over 400,000 current students, London is a global centre of excellence for education. Here you will find all types of student accommodation in London including studios, flats, student houses and halls.
Latest Properties in London
Sorry, no properties matching those criteria are available!
Are you a landlord looking to list a property? Register
Not sure what type of accommodation is right for you?
AFS always has the widest choice of student accommodation available. To help you find the right place to live, read our brief guide to the different types of accommodation below.
Why use Accommodation for Students?
The widest choice of student accommodation available online
Quickly make direct contact with the property to view or book your accommodation
Established in 2000, home to reputable and safe student accommodation
Free and simple to use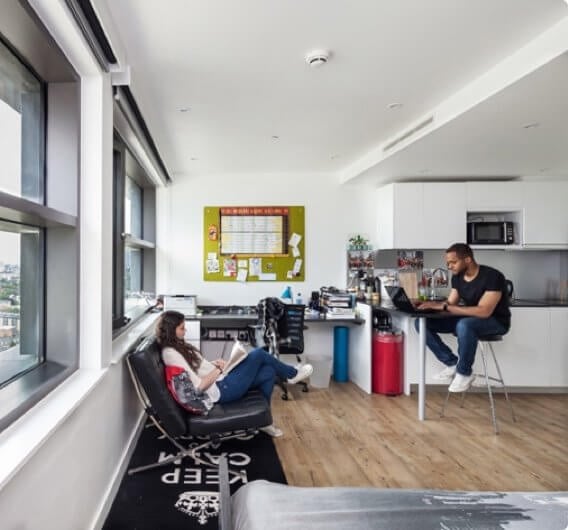 Living in London as a student
Not only is London one of the world's most recognisable cities, it's also a multicultural capital that is home to more than 8 million people.
Along with the likes of Buckingham Palace, the Tower of London, the Houses of Parliament and Westminster Abbey, London is also a great location for students heading to university. The city is home to some of the world's best rated universities including the London School of Economics, UCL, Imperial College London and Kings College.
Students from the UK and from around the world also head to some of the best teaching hospitals available and to London Met, Westminster, the University of the Arts and Goldsmiths. There are more than 20 places to study in a city that is thriving with opportunity and things to do.
With more than 350,000 students living in the capital, there's an infrastructure and lifestyle that will suit just about every need. Students will mingle and make friends with others from around the world. Indeed, London is a worldwide leader in many fields, including finance, commerce, healthcare as well as passion, the arts and media.
If you are looking to live in London, then you are heading to a city that offers a vibrant and amazing student lifestyle and London is not only a capital city, it is an attractive and exciting place for students to live in too.
Here you will find details of private rented accommodation offered by private landlords/letting agents in London including: student houses, student flats/apartments in London, bed-sits in London and private halls in London.
Student Accommodation London Areas