I attended Europe's largest student festival, Pangaea, and it was epic
Elena Cotton
·
28 September 2017
·
4 min read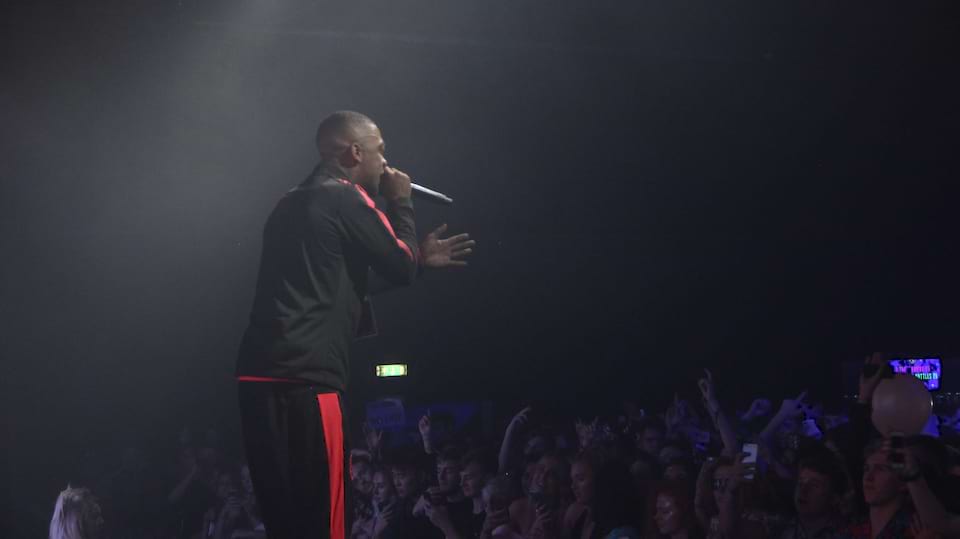 Pangaea is a huge student festival held at the University of Manchester's Students' Union three times a year. This year I was lucky enough to get backstage access to see if it lived up to all hype. With previous line-ups having hosted the likes of Everything Everything, Katy B and Jaguar Skills I was very excited to see just what it was that made this festival a must for every student during Freshers' week.
The costumes
Pangaea is renowned for witnessing some very impressive costumes and this year did not disappoint. With the theme being Charlie and the Chocolate Factory, everyone pulled out all the stops to create an atmosphere of magic, excitement and sugary sweetness.
An imaginative spin on the Willy Wonka theme… This Fresher managed to source a full-body ice cream cone costume to fit the dessert-inspired theme.
Total commitment to the Oompa-Loompa role in orange body paint and breeches.
The acts
With four different stages, Pangaea hosted a range of acts fit to satisfy everyone's musical palette. The live band stage took the crowd by storm, showcasing upbeat orchestral covers of some of 2017's hottest pop hits. The silent disco tent provided a mix of golden oldies and chart-topping bangers, with the well-esteemed student radio station, Fuse FM, and Audio Academy DJ society taking to the decks. The name on everyone's lips, however, was none other than the Godfather of Grime himself, Wiley.
With an infamous history for not turning up to gigs, the crowd roared as Wiley strode on stage and opened with his breakthrough hit 'Wearing my Rolex'. With a set full of energy and enthusiasm, Wiley went down a storm with this year's batch of eager Freshers.
Other highlights included MSC Big Band, a student-born orchestral group, whose repertoire ranges from hip-hop to disco covers- all with an epic live band finish.
The atmosphere
Another appealing part of this festival was the lively, bubbly atmosphere. With Freshers and third years alike waltzing through Pangaea's famous gates, there was an overwhelming feeling that everyone was there to have a good time. Even those who didn't opt for the costume theme were going up to those who did, congratulating them on putting in such a good effort. It felt like everyone was your friend, with a real sense of community emerging amongst the thousands of attendees.

Should you go?
Absolutely! Pangaea used to be exclusively for University of Manchester students, but has now opened its doors to anyone whose interested. With tickets usually costing around the £30 mark you definitely get your moneys worth from the sheer range of acts on offer and longevity of the night- starting from 9pm to 5am. So, if you fancy dressing up for a laugh and hearing some of the best artists in the country work their magic, then this is definitely the festival for you.