Studying in the UK: Part 4 – Arriving in the UK
Holly Smith
·
1 March 2016
·
5 min read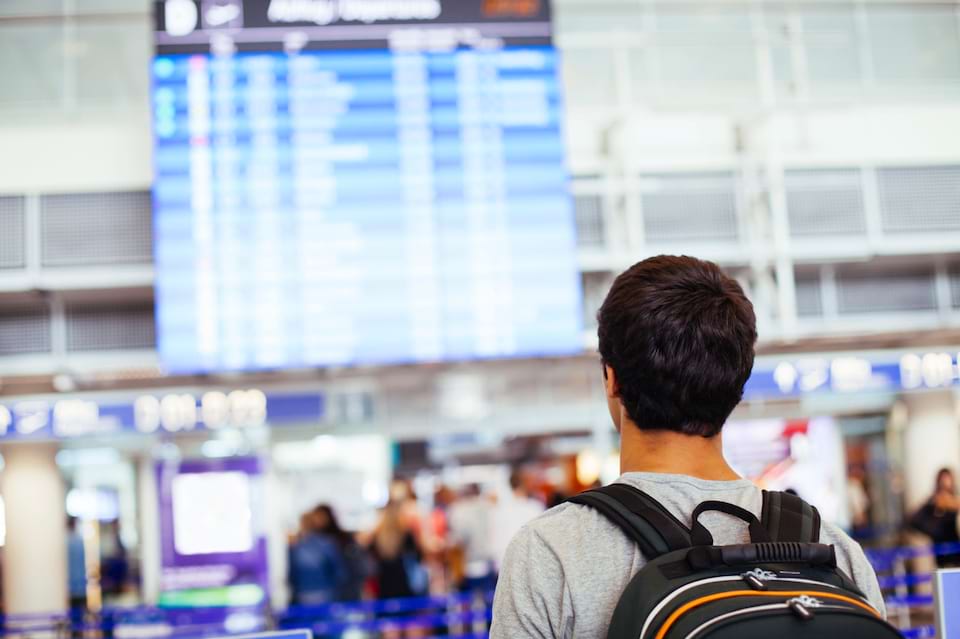 Getting everything in place so that your time in the UK runs smoothly isn't the easiest thing in the world – but don't worry, we're here to help. Read below for a list of things you should consider doing once you've arrived in the UK.
1. Making a House a Home
The first thing to consider is that it will probably take some time for your new student accommodation to start feeling like home, but you can definitely make it immediately more cosy by bringing along some things from home to decorate your new place. If you couldn't fit much in your luggage, it's never too late to have things shipped to your new address.
2. Get to Know Your Route and Schedule
The worst way to start the school year is to turn up to your first lecture twenty minutes late because you couldn't find the building you were meant to be in. Before classes start, take a walk around campus and check you know where you need to be for each of your lessons. If you're walking or biking, take some time to figure out the fastest and safest route to and from uni. Be sure to have a way of keeping track of your class schedule as well, either by bringing a physical printout or using a mobile app.
3. Making Sense of Transport
Figure out the best ways to get around. Unless you live close to your university, you'll probably need to use a bike, train, or bus to get around. Once you've figured out which will be be the best, there are a few ways you can cut down on your costs: if you will be travelling by bus, get an annual student bus pass, and if you're travelling by train then a Railcard (which can cut the cost of each journey by as much as 30%). If you want a cheap way to get around quickly that's also great exercise, a bike is a great alternative to public transport.
4. Shopping for Essentials
Now you know your way around a bit and have figured out the best way to get about, you can start shopping for student essentials. If you could do with a bit of help choosing the best supermarkets and retail chains which will have what you need, you can find a great comparison of brands, quality, and prices at Compare the Market.
5. Registering with a GP
Full-time students in the UK are eligible for free healthcare. When you receive your National Health Service (NHS) number you can register with a clinic near you that is taking on new patients. Your university will be happy to help you with this process, and you can visit the NHS website for more information.
6. Opening a Bank Account
The best way to handle you money and pay for any expenses will be to open an account with a local bank. The first step is, naturally, picking the best bank for your needs – when searching for the best deal, look at things like overdraft limits, perks, and annual fees. To open an account you will usually need to physically go into a local branch as well, so picking a nearby bank definitely has its benefits as well! When you go to setup an account be sure to bring all the relevant information (things like proof of identity and address) so you don't have to make multiple trips. Once everything has been sorted you should have your account up and running within a few days.
7. Get a UK SIM Card
Getting a SIM card when you're staying in the UK will save you a lot of money in the long run, so be sure to shop around a bit and find a good contract. There are loads of options to choose from, with varying rates and perks, so taking your time and doing a bit of research can get you the deal that's right for you.
8. Make the Most of Freshers' Week!
There's tons to see and do in your first week at uni, so don't waste any time!