Dublin – City Guide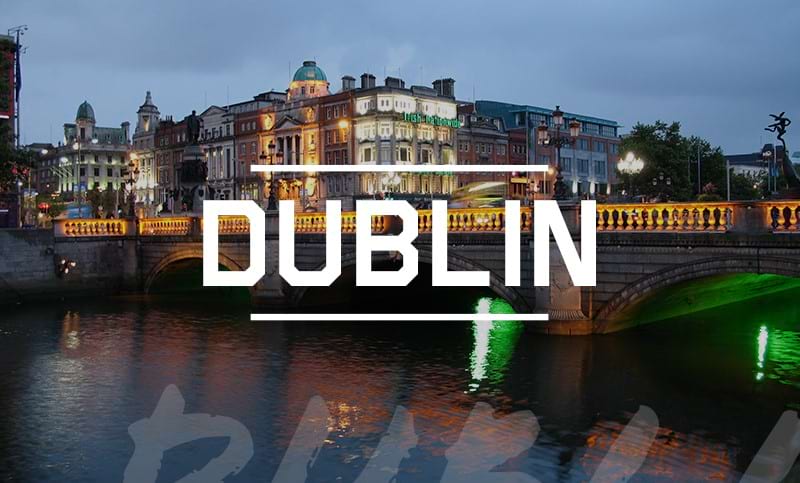 Places to eat
Captain America's on Grafton Street is one of the first places students flock to for food because of their 2-for-1 student offer. The mix of American décor, the variety of great food, and €3 student cocktails, pints and shots makes Captains your one-stop shop for a great night out!
Bobo's Gourmet Burgers is another favourite, offering 15% student discount. With two locations in the city centre, their delicious 100% Irish gourmet beef burgers are easily accessible when you're feeling peckish!
For a fancier, but still budget-friendly, alternative, try The Port House Pintxo in Templebar. Its Spanish tapas, such as patatas bravas and manchego-style dishes, are perfect for sharing. It also provides an outdoor terrace, which is a perfect spot to sit and enjoy the summer weather.
Nights out
On Mondays, Dicey's provides an award-winning beer garden attached to the club with extensive space for dancing! Enjoy €2 pints, burgers and bottles, and squeeze as much value as possible out of a tight budget! Dandelion's 'Messy Mondays' offers an electric atmosphere with the best hip hop, R&B, funk, soul and jungle mixes.
Every Tuesday, Dublin's infamous Copper Face Jack's opens its doors to the over 20s for their 'Choosedays @ Coppers' student night out. The place will be jam packed, so be warned!
Thursday night is Dublin's busiest student night, with students kick-starting their weekend before evacuating 'the big smoke' and returning home to be fed roast dinners at the weekend! DTwo's 'Avenue Thursdays' on Harcourt Street will guarantee a good night out; offering an abundance of drink deals and discounted entry, all while partying on a sunken dance floor.
For a giggle, The Laughter Lounge on Eden Quay hosts great international and Irish comedy talent at reasonable prices.
Accommodation
Most student accommodation can be found just a short walk from campus. All large Dublin colleges offer on-campus rooms, so check out your college accommodation website for details.
On-campus accommodation can be expensive; however, if you shop around, cheaper alternatives can be found. Accommodation for Dublin 1, which covers most of the North inner city, costs an average of €103 per room. Its transport system is rated 7/10, and is a convenient location for accessing the city.
The Southside of Dublin tends to be pricier than the Northside, with Stephen's Green accommodation costing an average of €145 per week. However, students in Dublin 2, which covers most of the South inner city, have a 90% overall satisfaction rate, with a rate of 10/10 for facilities. This location is close to all the city's hotspots and has everything you could possibly want right on your doorstep.
Addresses
Captain America's
44 Grafton Street
Bobo's Gourmet Burgers
22 Wexford Street
The Port House Pintxo
12 Eustace Street
Dicey's Garden
21-25 Harcourt Street
Dandelion's
Stephen's Green Shopping Centre, 130-33
Copper Face Jack's
29-30 Harcourt Street
DTwo
60 Harcourt Street
The Laughter Lounge
6 Eden Quay