Luton – City Guide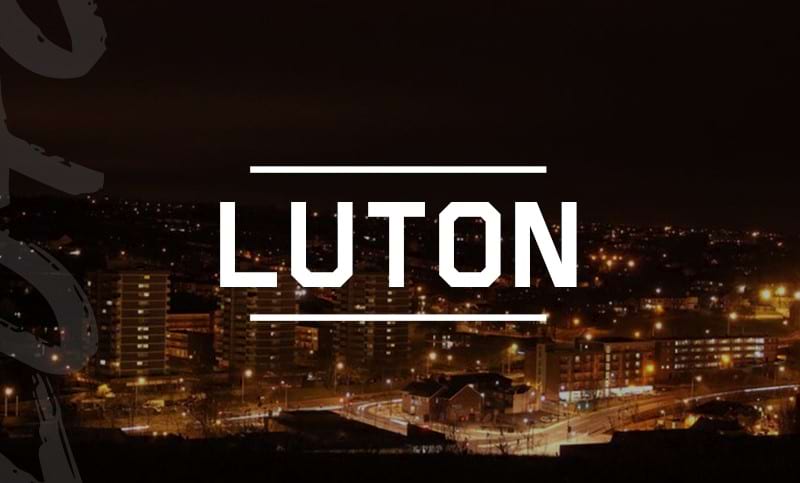 The City
University is certainly a challenge with endless lectures, countless assessments and assignments that never seem to end. At the end of a long day or once you reach the weekend when you have packed away your notes and textbooks Luton is a great place to be a student. Take some time out and away from your studies to relax, unwind and enjoy yourself.
Things To Do
Luton is a vibrant, student-friendly town with plenty to see and do both during the day, in evenings and at weekends, and is a thriving, multicultural hub with over 140 different nationalities. The town has a selection of clubs, bars and restaurants as well as the renowned Galaxy Leisure complex which includes an 11 screen cinema to enjoy the latest blockbuster movies, 16 bowling lanes, a bingo hall, an arcade and more. Students are spoilt for choice when it comes to activities to keep them entertained after a hard day at university whether you'd rather to relax in the countryside, treat yourself to a day's retail therapy or dance the night away, there is something to suit every student.
Luton is one of the best shopping locations and is a great place for students to pick up a bargain. There's the premier shopping centre featuring a range of high street stores including Debenhams, TopShop, Boots, Marks and Spencer's and Next along with a collection of unique, independent stores which offer something different. The Luton Market is also a great place to browse to find a bargain and there's a range of ethnic food shops in Bury Park with clothing, craft stores and many other small shops and stalls to find something different from the usual products that you find in high street stores.
As Luton is such a student friendly town, it has been known to host a number of shopping events at The Mall. Special offers, giveaways and goody bags as well as entertainment all aim to attract students to the town. As it's just a few minutes' walk from campus the Mall often runs student only events with DJ entertainment and stores participating in exclusive discount and promotional periods which are only open to students. What's more, John Smiths Bookshop work in partnership with the University and the store is a great place to pick up your course books, research information and stationery ready for the term ahead. If you have a birthday coming up or it's heading towards the festive season, there are some excellent shopping facilities in Luton to purchase a great gift for someone special. Buy something a little different at the small boutiques near the high street, which offer handmade and personalised gifts.
Make your time at university a memorable one while you study in Luton. With lots of things to see and do throughout the year including carnivals, events and more, along with places of interest and numerous pubs, bars and restaurants to enjoy, spending your time at university certainly doesn't have to be dull and boring.
Arts & Culture 
Luton has an extraordinary history which dates back over 7000 years. It was an emerging trading post when it first featured in the Doomsday Book and it has gradually expanded, becoming very popular in hat trades and brewing. There are a number of places of interest for students, particularly for avid history fans who can explore the ancient history of the town and learn about its past in lace and hat making. For something a little different, the hat making factory arts centre provides a range of activities including music, comedy gigs, cinema, dance performances, workshops and theatre, so there's lots of things going on during the day to keep students entertained.
If you get bored during the weekend or you're looking for something a little bit adventurous why not get out and have some fun in Luton and the surrounding area. Try out your golfing skills at Stockwood Park or fly a kite at Dunstable Downs. Football fan? Why not support the local team and attend a weekend match. A dedicated paintballing facility is also a fun day out and popular with students at Go Ballistic, just 14 minutes drive from Luton.
From historical places of interest to fun days out, there's something to cater for every interest in Luton. The cafes and restaurants also provide a diverse range of options to suit all tastes from a small snack through to a three course meal.
Music & Nightlife
Luton has a huge amount of pubs with over 200 in total and there are plenty of places to enjoy food and drink to suit all tastes. Students can enjoy traditional British food through to something more exotic including Italian, Chinese, French, Thai and Polish with restaurants ranging from quiet and relaxing through to modern and lively. The Mall is very close to the campus and provides a range of places to enjoy a refreshment or, if you're feeling a little hungry, you can grab a snack at Costa Coffee Auntie Anne's Pretzels or Greggs. There's also a number of places where you can enjoy a meal either at the end of the day or on a weekend including McDonalds, Burger King, Debenhams Restaurant, Toby Carvery and Jimmy's World Grill and Bar.
Sub2 was previously The Park on Park Street and is a student-only venue hosting a unique and interesting variety of events to suit all interests. The bar was designed to address the requirements of students and hosts everything from nightclub events through to tennis matches and training in kickboxing.  Other popular places to go are Yates, Brookes and Liquid.