Student Accommodation
Wigan
Friendly northern town well served by several colleges of further education. Here you can find all of the latest student accommodation currently available.
Student Properties in Wigan
Sorry, no properties matching those criteria are available!
Are you a landlord looking to list a property? Register
Not sure what type of accommodation is right for you?
AFS always has the widest choice of student accommodation available. To help you find the right place to live, read our brief guide to the different types of accommodation below.
Why use Accommodation for Students?
The widest choice of student accommodation available online
Quickly make direct contact with the property to view or book your accommodation
Established in 2000, home to reputable and safe student accommodation
Free and simple to use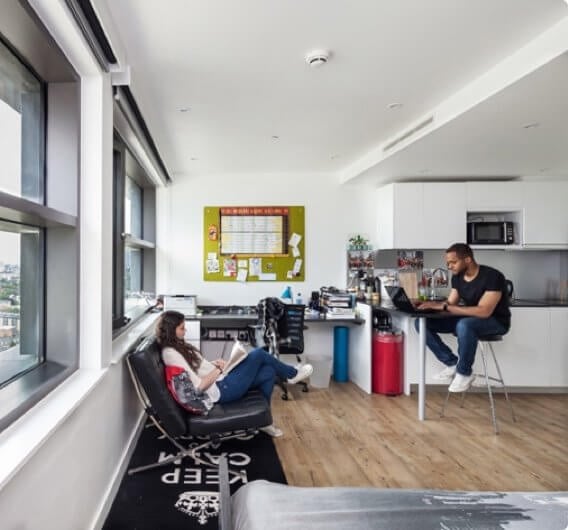 Living in Wigan as a student
Wigan is home to Wigan and Leigh College as well as Wigan UTC, giving it over 8000 students. The City has the famous Wigan Pier made famous by George Orwell as well as the DW Stadium.
Private owned properties in Wigan include en suite rooms with a month of rent knocked off to simple furnished rooms within short distance of the local park. Double rooms are on offer with bills included and many of these rooms come fully furnished as well.
A house share is a great choice for students in Wigan that intend to move on from halls and are especially popular with groups of 4 or more friends. Additionally, there is a wide range of flats and apartments, often located in the town centre, for those that favour a smaller place to live. This accommodation is usually managed by landlords or letting agents who are specialists in student accommodation.
If you would like any more information about Wigan, we have guides available for you to read online. If you are ready to start searching for your ideal accommodation, begin your search with us on accommodationforstudents.com. We have over 20 years experience in supporting students to find great places to live and we list an excellent variety of student accommodation. You can use our website to enquire directly with the accommodation or get in touch with our team for any additional advice
Frequently Asked Questions
Are you going to live and study in Wigan? Here are the most frequent questions asked by other students.
When is the best time to look for accommodation in Wigan?
Most students look for shared housing in Wigan from October, although there will be student accommodation available all year round. First year and international students generally start looking in January for halls of residence.
How much does student accommodation cost in Wigan?
The amount you pay will depend on the type of student accommodation you choose. A shared house in Wigan will cost you £86 per week. A halls of residence will cost, on average £168 per week, but could cost more depending on what type of room you select.
What is the best way to search for accommodation in Wigan?
Accommodation for Students has the widest range of student accommodation currently available in Wigan. This includes halls of residence, house shares, flats and apartments. You can enquire directly to your chosen accommodation or get more support through our live help team. AFS has accommodation across the whole city including City Centre and Near University.
How long does a tenancy agreement last for?
In Wigan the standard length of contract is 46 weeks. However it is possible to have a longer or shorter agreement than this. Some halls of residence will only offer a 50 or 52 week tenancy agreement for example.
Is it possible to have a short term or summer only contract in Wigan?
Yes, a selection of the student accommodation listed on AFS will offer short term stays. This is most often the case for halls of residence in Wigan. Look out for the properties which have the short term let badge or filter your search by 'letting period'.
How much do I have to pay for a deposit?
This will depend on the type of property you choose. The most anyone can legally charge is 5 weeks rent. Some accommodation in Wigan halls of residence will not require a deposit at all, while on average the deposit in a shared house in Wigan will be £344.
How can I make sure I get my deposit back at the end of my tenancy?
All landlords and property manages in Wigan are legally required to protect your deposit in a legally recognised tenancy deposit scheme. If you take care of your student accommodation you should have no problem getting your money back. You can check out some further information right here.