Student Accommodation
Adelaide
Adelaide. The cosmopolitan coastal capital of South Australia, famous for being the Opal capital of the world! Here you can search and find student halls in Adelaide.
Search location
Select price
Student properties in Adelaide
1 result
Sort properties by selecting an option
Why use Accommodation for Students?
The widest choice of student accommodation available online
Quickly make direct contact with the property to view or book your accommodation
Established in 2000, home to reputable and safe student accommodation
Free and simple to use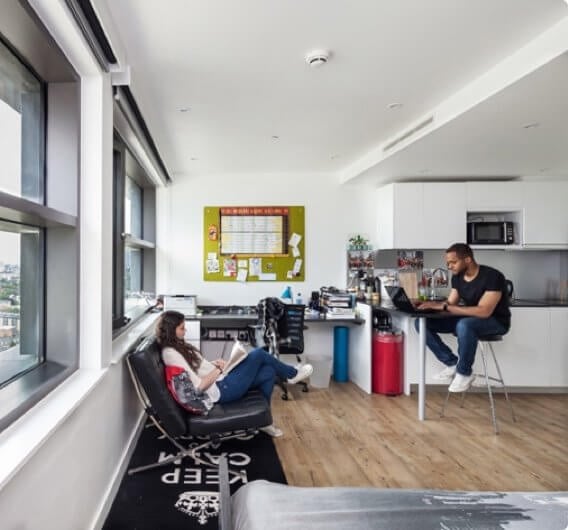 Living in Adelaide as a student
Whether you are studying in Adelaide already, or just about to head here for your first year – here's what you need to know when you are looking for student accommodation in Adelaide.
You are probably wondering where you are going to live while you are studying in Adelaide. Wonder no more as Accommodation for Students has that covered. We've got the student accommodation you need, within your budget, whatever university you decide to go to in Adelaide. Adelaide is home to 3 universities so you will be spoilt for choice! Whether you are headed to Flinders University, The University of Adelaide, or the University of South Australia, Accommodation for Students has all types of student accommodation available in Adelaide and the surrounding areas.
Some of the most popular places for students to live in Adelaide are:
Black Forest: One of the most walkable suburbs of Adelaide, Black Forest has lots of parks and attractions for you to visit when you're not busy studying.
Kensington: Famous for its Victorian-era architecture, Kensington is laid out diagonally rather than being grid-like as the rest of Adelaide's suburbs are.
North Adelaide: Home to dozens of heritage sites, North Adelaide features on of the most picturesque sporting grounds in the world – the Adelaide Oval. It also has plenty of bars, cafes and restaurants.
Seacliff: A little way out of the city centre, but worth the travelling time to have golden sand and ocean views on your doorstep.
Don't worry if your student accommodation isn't located close to your Uni in Adelaide, as there are plenty of ways to get around. The best ways to get around Adelaide are on foot or by bus or tram. Much of the city is walkable, but it also offers a free bus and tram service between downtown location.
It is also important for you to know that if you choose to study in Adelaide, you will never be bored. No matter what you are studying, or what you like to do in your spare time, Adelaide has plenty to offer you.
Art and Culture: Adelaide is home to the Art Gallery of South Australia, which features 45000 items from around the world, but there are also plenty of museums as well. Adelaide also hosts the Adelaide Festival, Adelaide Fringe Festival and WOMADelaide as well.
Food and Drink: Adelaide is located in an area known as the Great Wine Capital of the World, and so there are lots of city bars, regional distilleries and wineries to explore.
History and Heritage:  A city with strong heritage, Adelaide was first settled by European free-settlers in 1836.
Shopping:  Adelaide's shopping scene tends to focus around artisan produce, handcrafted wares and regional food in market settings.
Whichever University in Adelaide you are studying at and wherever in Adelaide you want to live, check out our live list of all the student accommodation in Adelaide.
Student Areas in Adelaide