Student Accommodation
Mount Lawley, Perth
Below you will find all types of student accommodation available in Mount Lawley, Perth including student houses, halls, flats/apartments and student halls. View all our student accommodation in Perth.
Search location
Select price
Student properties in Mount Lawley, Perth
1 result
Sort properties by selecting an option
Why use Accommodation for Students?
The widest choice of student accommodation available online
Quickly make direct contact with the property to view or book your accommodation
Established in 2000, home to reputable and safe student accommodation
Free and simple to use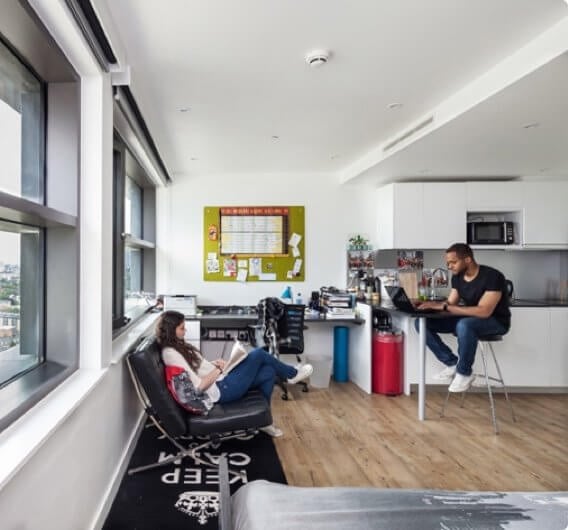 Living in Perth as a student
Whether you are studying in Perth already, or just about to head here for your first year – here's what you need to know when you are looking for student accommodation in Perth.
You are probably wondering where you are going to live while you are studying in Perth. Wonder no more as Accommodation for Students has that covered. We've got the student accommodation you need, within your budget, whatever university you decide to go to in Perth. Perth is home to five universities so you will be spoilt for choice! Whether you are headed to Curtin University, Edith Cowan University, Murdoch University, University of Notre Dame or the University of Western Australia, Accommodation for Students has all types of student accommodation available in Perth and the surrounding areas.
Some of the most popular places for students to live in Perth are:
Churchlands: Churchlands is popular with students as not only is it close to the beach, but it offers great public transport links as well.
Dalkeith: Homes in this suburb of Perth tend to have stunning views of the Swan River.
Mount Claremont: With many spacious homes and parks, as well as regular farmers markets, Mount Claremont is rising in popularity as an area for students to live.
Swanbourne: Famous for its eight golf clubs, including the Royal Perth Golf Club, Swanbourne also offers students access to the beach lifestyle as well.
Don't worry if your student accommodation isn't located close to your Uni in Perth, as there are plenty of ways to get around. The best ways to get around Perth are on foot or by using their free Central Area Transit (CAT) service which regularly runs throughout the city.
It is also important for you to know that if you choose to study in Perth, you will never be bored. No matter what you are studying, or what you like to do in your spare time, Perth has plenty to offer you.
Art and Culture: Perth is alive with a spectacular mix of comedy, dance, music, theatre and visual arts throughout the year.
Food and Drink: The dining scene in Perth will have your mouth-watering, whether you want to enjoy a cocktail with friends at a trendy bar or enjoy fish and chips by the seaside.
History and Heritage:  Perth has an amazing First Nation history and there are plenty of ways you can be immersed in the world's oldest living culture.
Shopping:   From gift shops to weekend markets, Perth offers students a wide range of shopping options including an air-conditioned shopping centre as well as lots of independent stores.
Whichever University in Perth you are studying at and wherever in Perth you want to live, check out our live list of all the student accommodation in Perth.