Student Accommodation
Camperdown, Sydney
Below you will find all types of student accommodation available in Camperdown, Sydney including student houses, halls, flats/apartments and student halls. View all our student accommodation in Sydney.
Search location
Select price
Student properties in Camperdown, Sydney
1 result
Sort properties by selecting an option
Why use Accommodation for Students?
The widest choice of student accommodation available online
Quickly make direct contact with the property to view or book your accommodation
Established in 2000, home to reputable and safe student accommodation
Free and simple to use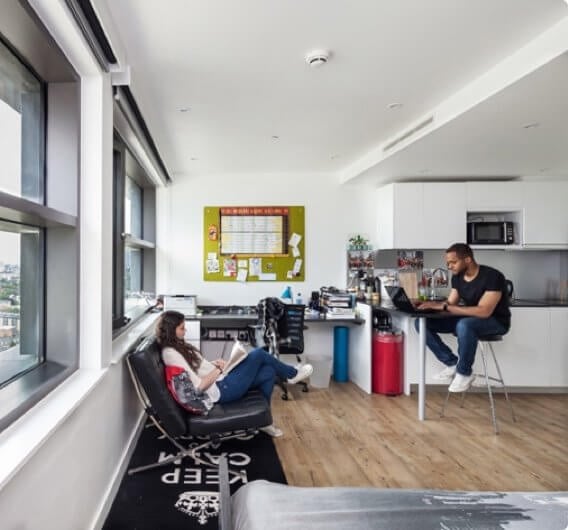 Living in Sydney as a student
Whether you are studying in Sydney already, or just about to head here for your first year – here's what you need to know when you are looking for student accommodation in Sydney.
You are probably wondering where you are going to live while you are studying in Sydney. Wonder no more as Accommodation for Students has that covered. We've got the student accommodation you need, within your budget, whatever university you decide to go to in Sydney. Sydney is home to 6 universities so you will be spoilt for choice! Whether you are headed to the Australian Catholic University, Macquarie University, University of South Wales, University of Sydney, University of Technology Sydney, or the Western Sydney University Accommodation for Students has all types of student accommodation available in Sydney and the surrounding areas.
Some of the most popular places for students to live in Sydney are:
Kensington: Conveniently located to many of Sydney's top universities, Kensington is packed full of cafes and restaurants, as well as many parks, and it is only a 20-minute bus ride from Bondi Beach!
Newton: Right in the heart of the city, this eclectic suburb has a fantastic shopping scene, as well as famous breweries and bars.
Surrey Hills: This bustling suburb close to the city centre is famous for its trendy eateries, bars and pubs, and there is plenty to see and do here.
Don't worry if your student accommodation isn't located close to your Uni in Sydney, as there are plenty of ways to get around including a great network of public transport, roadways and paths for walking. You can purchase an Opal card to cover trips on buses, trains and ferries.
It is also important for you to know that if you choose to study in Sydney, you will never be bored. No matter what you are studying, or what you like to do in your spare time, Sydney has plenty to offer you.
Art and Culture: Sydney is one of the most diverse cities in the world, as can be seen in its magnificent museums and world-class art galleries.
Food and Drink: The flavour capital of Australia, Sydney passion for food and the local seafood on its doorstep combine to make it one of the world's best places to eat.
Nature and Parks: The glittering harbour city of Sydney is also bordered by magnificent national parks and untouched wilderness for you to explore.
Shopping: One of the world's style capitals, Sydney is the perfect place to stock up on local labels, handcrafted jewellery or chic homewares.
Whichever University in Sydney you are studying at and wherever in Sydney you want to live, check out our live list of all the student accommodation in Sydney.