Get Cycling: Part 1 – Why Cycle?
Emily James
·
4 March 2016
·
5 min read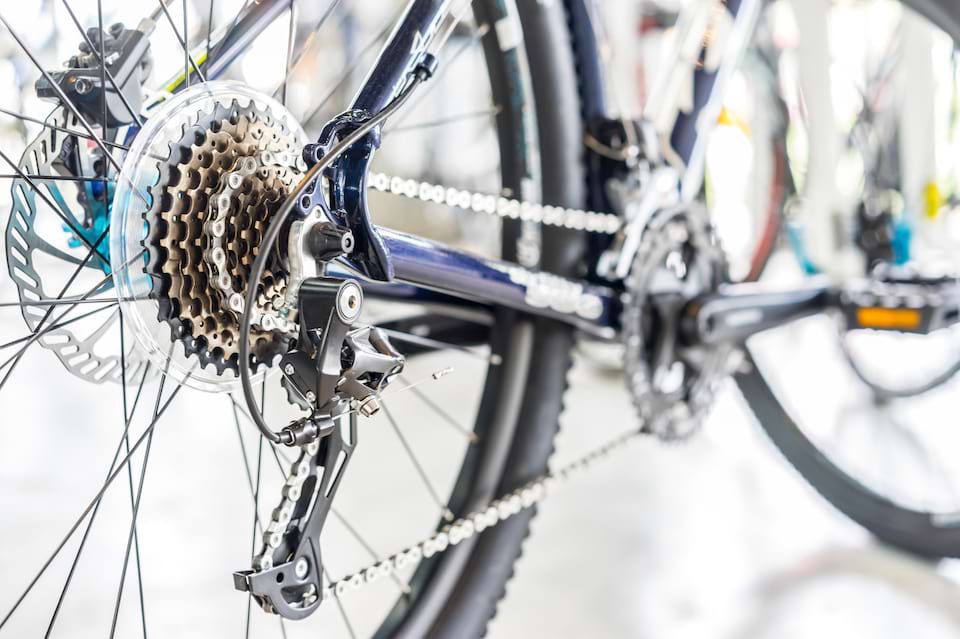 There are countless benefits to cycling. The main ones are (as you probably know) the cost, the good effects on health, and the convenience of getting from A to B in a relatively short space of time, if not as quickly as a car.
I visited Leith Cycles in Edinburgh, a popular bike shop for students in the area, and spoke to Richard, who runs the shop, to find out more, and to get a better idea of the benefits of cycling.
Richard says, "The benefits of cycling significantly outweigh other modes of transport. You might spend around £45- £50 a month on bus fares. With cycling, you save money, it's healthy, it's green, and you feel like a child going down steep downhills!"
I wanted to find out about the affordability of bikes, especially for students on a budget. It's really worth getting clued up before buying your bike, and you could save yourself hundreds of pounds in replacement costs and repairs by doing a bit of extra research before making a purchase. I asked Richard what the benefits were of going for a second hand bike, rather than a new one. He replied, "Well, you save money, but you have to know bikes so you don't pick up a wreck."
It is definitely worth going for a brand new bike if your budget can stretch. As Richard says, "The cost is not that much different given the amount you might spend fixing up a broken second hand bike. You might pick up a bike from a dodgy shop, but there's no back up service if it breaks, especially if you buy one from Gumtree or car-boot sales." He continues, "With us you get a free service after 6 weeks of purchase, as well as a warranty." At Leith Cycles, the minimum price for a bike is £220, with the most expensive coming in at a whopping £10,000!
Still, there are some very good second hand bike shops out there – it just takes some searching and careful assessment. For example, you might spend an average of £150 rather than £200-250 for a second hand bike. The most important thing to remember when going for a second hand bike is to take it for a test ride. Make sure you check over the brakes, wheels, and gears, and see that it has been kept in good condition. Always ask for a receipt with a warranty, and don't be afraid to take it back if it conks out after a few rides.
Compared to other modes of transport, with cycling you will easily make your money back in less than a year whichever option you choose. Say you cycle to university 3 days a week rather than taking the bus. With a weekend trip into town, that's 208 trips a year, including holidays.
Here in Edinburgh, an annual bus Ridacard with Lothian Buses costs £525 (and that's including a student discount!). A brand new bike would cost you half as much. So in 6 months you'll have made back your money (and have a shiny new bike to keep for years to come!).
There are, of course, downsides to cycling, including bike theft, road accidents, and unmarked routes – but these can all be mostly avoided if you take careful measures. If you're not sure what precautions you can take, don't worry: more information on safety, maintenance, and storing your bike are coming later in this series.
Cycling is definitely my favourite option of transport locally. I bought my bike second hand, and it has lasted fine so far, however given the price difference, I might have opted for a brand new one when I was out bike shopping. I'm definitely going to treat myself to a new bike next time around after seeing the savings I'd make compared to taking the bus!