Studying in the UK: Part 3 – The Accommodation Issue
Holly Smith
·
15 February 2016
·
5 min read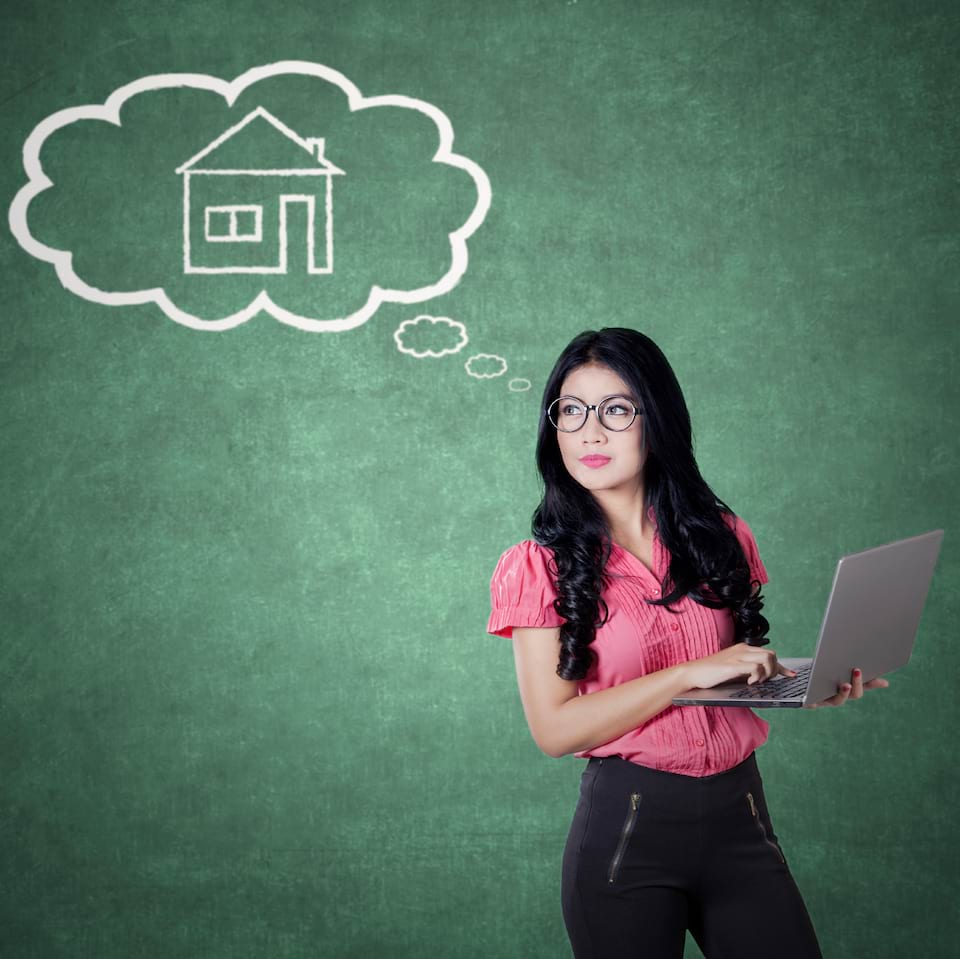 Choosing which university you would prefer to attend is definitely not an easy choice and, unfortunately, there are many more tough decisions ahead, not least choosing your accommodation. This will definitely be your biggest priority after choosing where to study, and can be daunting to say the least – and that's why we're here to help guide you through the process and to make sure you end up enjoying your time in the UK.
The first step to picking the right accommodation for you is to consider what kind of accommodation you'd prefer to stay in: University Halls of Residence, Private Halls, or a Privately Rented House/Flat?
To help you choose, below is a breakdown of the pros and cons of each type of accommodation.
University Halls of Residence
Staying in uni-run halls is the usual choice for new students, with most universities guaranteeing a place to stay for students during their first year.
Pros:
Great place to make friends, as you will be sharing a living space with other students from the same university.
Easy access to social events organised by residents' associations and junior common rooms (JCRs).
Possibility of becoming a member of the JCR, a great bit of experience to have when looking for a summer internship.
All bills are in your rent, so no additional expense to worry about (and not to mention unlimited heating!).
Possibility of staying in catered halls, so no cooking skills required!
Shorter tenancies, so no paying for time not spent there over the summer.
Cons:
More expensive than house/flat sharing.
Can be noisy and loud, making studying sometimes difficult.
In catered halls: long queues for food, and being stuck eating at set times.
Sharing a bathroom (unless you're willing to pay extra for an en-suite).
Fire alarm drills (surprisingly frequent, always annoying).
Private Halls
Private halls offer a similar experience to uni halls of residence, with the only real difference being that they are run by a private company rather than the university itself.
As with uni halls, how much you want to share with other people (shower, kitchen, toilet) is up to you, and how much you're willing to pay for that little bit of extra privacy.
Pros:
Easy to make new friends from various backgrounds, and even different universities.
All-inclusive rent, so still no utility bills to worry about.
High quality and well-maintained furniture, interior decorations, and facilities.
Possibility of choosing between catered/non-catered.
Potentially extra perks at no extra cost (many halls have gyms on-site, for example).
Shorter tenancy, so no paying during summer.
Cons:
Easily the most expensive type of accommodation.
Less support than university run halls (no in-house pastoral care).
Housemates may not go to the same university as you, meaning making friends can be harder.
Can be noisy, like uni-run halls.
Often further away than university halls.
Shared House/Flat
Sharing a privately rented flat or house is the most popular option for second and third year students. In most cases you will get to choose the people you share with, but if you are a first year student or new to the country, you can use the Find Housemates service on our website, Accommodation for Students.
Pros:
You get to choose who you share accommodation with.
Easily the cheapest of all three options.
Noise is typically much less of a problem if you can reach an agreement with your housemates.
Greater independence, with you taking on responsibility for yourself.
Cons:
No in-house pastoral care.
Need to choose your housemates carefully (but, unlike halls, you at least get to choose your housemates).
High risk of burglary: student properties are often directly targeted, as they usually have relatively poor security.
Maintenance and cleaning can be a pain, especially if housemates don't pull their weight.
Location: finding a house/flat close to your university can often be quite difficult, and nearby properties go quickly.
When to Look for Accommodation
Our research shows that there is no particularly good time to look for accommodation, as students confirm that they have successfully found accommodation at the time they decided to search for it. Nevertheless it's usually best to start searching as early as possible, if only to get it out of the way quickly, and to give you time if anything goes wrong.
If you are looking to share a house/flat then you can start searching as early as January, as most student properties will start going on the market toward the end of winter.
If you are looking at private halls, however, you can only typically start renting a room from mid-spring, when most halls start advertising their available places. Similarly, applications for university halls of residence usually start in April/May.