Dundee – City Guide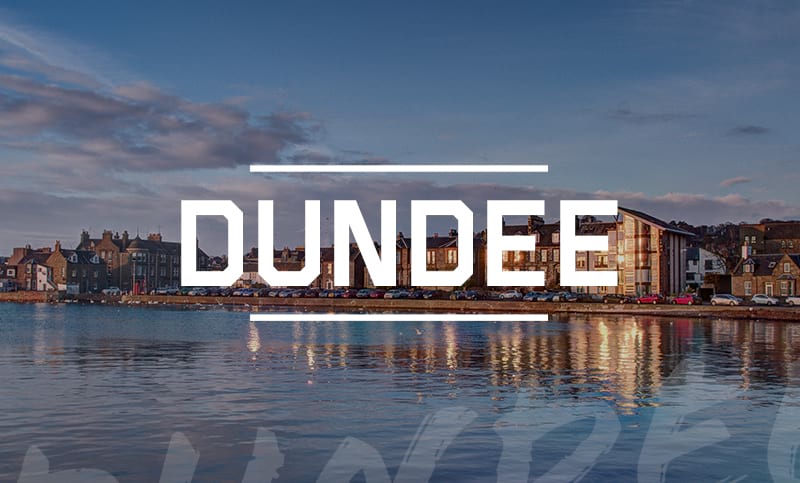 Dundee is a great place to live and study, but don't just take our word for it! In 2011 Dundee came first in the Times Higher Education Student Experience Survey, and has consistently featured in the top twenty since, ranking in at number twelve this year. In a separate survey for AFS, Dundee ranked number ten in the UK, with a score of 62%. The city combines cheap housing and nights out with hidden spots of peace and quiet, as well as countless sports facilities to provide an environment that caters for everyone. Our guide gives you the ins and outs of this underrated student hub.
Nights Out
We students know the importance of preparing for a night out, so you should start the night right: with a takeaway from Istanbul. This place is cheap, cheerful, and, most importantly, gives you massive portions for your money. If you're looking to upgrade your pre-drinks session, Medina is a great spot for a decent cocktail and a burger to go with it. The Art Bar is tucked away on Perth Road, and offers a dimly lit atmospheric treat. Sit and watch some great live music or a DJ set, and enjoy an evening that's a little closer to home than a night out in the big clubs.
If pub life is the one for you, Braes does a decent quiz night and people tend not to cheat that much! Their chips are also pretty great for fuelling that competitive appetite. For city-centre live music, the Doghouse is the place to go for great up and coming local bands. The vibe is friendly and the acoustics are brilliant.
Now, Dundee wouldn't be Dundee without a trip to the infamous Liquid, or the ever cheap and cheerful Fat Sam's. Fat Sam's entry price is particularly decent, their theme nights are constant and laden with cheese, and with its multitude of floors there's something for everybody. If you're after a more alternative clubbing experience, then Kage nightclub could be to your liking. Take a break from the bigger clubs and their mainstream hits, and get dancing with a lively crowd in a more intimate venue.
To top the night off, a trip to Clark's 24 Hour Bakery is an absolute must. Chances are you'll be walking home past it anyway, so it'd be rude not to, really. Besides, hot fresh rolls straight from the oven are hard to refuse, intoxicated or not!
Places to Eat
The Liar at the Students Union is a solid choice for some cheap and hearty food, making it a great place to take a procrastination break after a shift in the library or lectures. If you're looking to go further afield and try something a little more exotic (marshmallow burger, anyone?) then Tonic is the place to go. There are over 50 types of burger, so good luck choosing!
For a little taste of lunchtime heaven, pop into The Parlour. From cakes to falafel to chowders, everything is top notch, making this a perfect place to impress your parents with if they're in town too.
Hidden Gems
The botanic gardens are the perfect place if you're looking for a bit of peace and quiet. Owned by the Uni, this place looks great, smells great, and is completely free for students. If you want to take a quick break from the bustle of city life, head down to the Camperdown Wildlife Centre. For a fiver, this is a great afternoon off the beaten track, and is much quieter on a weekday if you want to miss the family crowds.
Feeling really fit, or wanting to burn off that big lunch? Then the war memorial on top of Dundee Law is well worth a visit. As well as brushing up on your history, you can enjoy some stunning views of the River Tay and nearby Fife and Angus.
Best thing about Dundee
The atmosphere. Unlike other cities, there is nothing pretentious about Dundee, and most people out on the town are just looking for a good time. There is something for everyone to do, from nightlife to sport to the arts, so you're guaranteed to find a part of Dundee that suits and welcomes you!
Worst thing about Dundee
Quite simply: hills and stairs. Walking from the train or bus station to campus is a long uphill struggle! Be sure to invest in a comfy pair of shoes and minimise those blisters. Most of Dundee's buildings are a tad ancient, and it shows – there are just no lifts anywhere. As most student flats are high up in old buildings, this can be a bit of a problem. It's especially annoying if you're struggling up to the fifth floor with heavy bags of shopping, and getting either up or down those stairs whilst tipsy with heels on could be a nightmare. Make sure you're keen on fitness to accommodate this element of the Dundee lifestyle!
Dundee Student Accommodation
The city boasts a wide variety of accommodation types in a host of locations, with a huge range of private and university-owned accommodation. Rents are also amongst the lowest in the UK, with the cost of living being approximately 14% lower than the average city in the UK. This year Dundee also came in the top twenty for good accommodation in the Times Higher Education Student Experience Survey. The cheap rent and friendly atmosphere combine to make this a great place to live for students.
Dundee's main student areas are the City Centre and the West End, which scored 82% and 66% respectively in our 2012 AFS student survey. However, rents in the West End can rocket as high as £104 per week, which is a significant fluctuation compared to the city average of £56 per week. It's definitely worth bearing in mind that City Centre rent can be as low as £50 per week if you look hard enough, so make sure you do your research—you might find a bargain in a great area!
The best areas for student satisfaction are Dryburgh (86%) and the university campus (82%) but with average rents of £120 per week, students are paying way above the city average for this level of satisfaction. Whether you want a more expensive and luxurious, or cheap and cheerful experience, there's an area and type of accommodation that'll be perfect for you.
AFS Top Tip
If you're after a cheap and lively place to live, the Perth Road area certainly stands out. Solid satisfaction levels (60%) coupled with average rents of £55 per week make it a tempting choice. It's halfway between the West End and the city centre, near to most of the university's campus buildings, and right at the heart of the action with pubs, clubs, and all sorts to do within easy walking distance. If it's a solidly student-orientated neighbourhood you're after, then this is a great place to start looking.
Addresses
Tonic Burger Bar: 141 Nethergate, DD1 4DP
Istanbul Takeaway: 117 Nethergate, Town Centre, DD1 4DW
Medina Bar and Grill: 113 Nethergate, DD1 4DH
Fat Sam's: 31 South Ward Road, DD1 1PU
Kage Nightclub: 4 Saint Andrew's Lane, DD1 2EY
Braes: 14-18 Perth Road, DD2 4LN
The Art Bar: 140 Perth Road, DD1 4JW
Liquid: 21 South Ward Road, DD1 1PU
Clark's 24 Hour Bakery: Unit 3, Annfield Road, DD1 5JH
The Parlour Cafe: 58 West Port, DD1 5EP
Botanic Gardens: Riverside Drive, DD2 1QH
Camperdown Wildlife Centre: Coupar Angus Road, DD2 4TF