Edinburgh – City Guide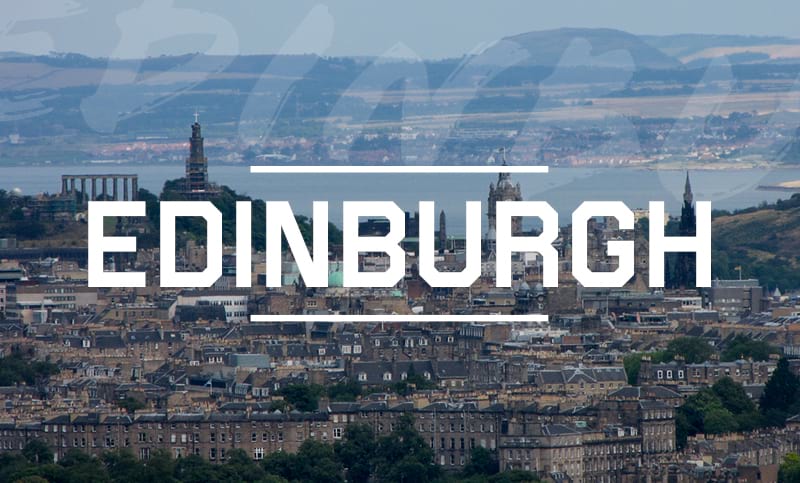 The City
A firm favourite with students and tourists alike, there's always plenty going on in Edinburgh. Impressive architecture, stunning natural beauty and a rich history all combine to make Edinburgh a really exciting place to be.
It's a city steeped in history yet has a modern edge that compacts all the perks of capital city living with none of the downsides.
Things to do
There are tons of things to and see in Edinburgh, beyond the usual bars and restaurant set up (although there is plenty of that too).
For new comers to the city, a visit to the castle is a must, at £16.50 per entry though, it might be preferable to just make do with the stunning views of Edinburgh afforded from just outside the castle gates.
Anyone interested in discovering the darker side to the city should definitely consider a tour of the Vaults, a series of underground catacombs beneath Edinburgh. Home to Druidic cults and terrified tourists alike, it's certain to thrill and entertain.
A trip to the Botanical Gardens in Stockbridge, a mere bus ride from the city centre, is an easy, and more importantly, cheap way to get away from the hustle and bustle. Entry to the gardens is free but entry to the Glasshouses (the best bit) costs around £4.
If you're feeling active a climb up Arthur's Seat is a must – it's a student rite of passage and has the best views of Edinburgh.
If you've still got energy to burn after that, Edinburgh is home to  3 major golf courses, an Olympic size swimming pool plus Europe's largest artificial ski slope – perfect for sports enthusiasts.
Camera Obscura is a fun and different way to see the city. Home to weird and wonderful optical illusions, this one is definitely best avoided on a hangover, but will no doubt leave you with a whole new perspective on life.
Fountain Park leisure facility houses everything: restaurants, a cinema, a casino and bowling (where you can £2.60 pints with your student ID)
And for when the tropical Scottish climate gets too much, there's always the chance to escape to Portobello or Mussselburgh beach, both easily accessible by bus.
Arts & Culture
As you'd expect, the home of the Fringe festival is extremely culturally endowed, boasting many galleries and art spaces across the city.
Music & Nightlife
Live Music:
The face of music in Edinburgh is currently undergoing big change with a burgeoning house and techno scene. Nights organised by Nightvision and Odyssey are the place to be and typically take place at Cabaret Voltaire, La Belle Angele and The Caves.
Live music is all over the city, with gigs in clubs and pubs across Edinburgh, but for bigger gigs Usher Hall and the Corn Exchange are usually where larger artists tend to play.
Sneaky Pete's deserves a category all unto itself. Essentially a pimped-out version of your living room, Sneaky's is a firm favourite thanks to its eclectic mix of events and gigs. Weeknight's are free entry unless there is a gig on.
For any alternative/rock fans, Opium on Cowgate often hosts a range of artists as well as a karaoke night.
Clubs and Events:
Clubbing in Edinburgh is mainly split into two areas: Cowgate and George Street
Where you end up will mainly be dictated by whatever night it is and how close to loan day you are, but you're sure to find something to suit you in amongst Edinburgh's vibrant nightlife.
Brass Monkey has a massive sofa room where they screen cult movies every day.
Finally, the Dog House sells £3 cocktails and slices of pepperoni pizza while the in-house (overfed) English Bulldog walks around for people to stroke.
Places to Eat