Huddersfield - City Guide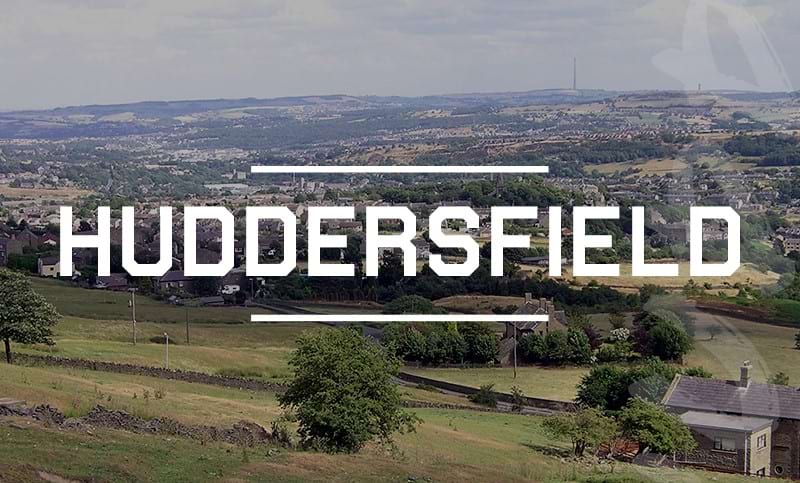 The City
"Huddersfield is a multicultural place, which combined with the large student population and native Yorkshire folk, provide the town with an enigmatic, slightly bizarre, albeit buzzing character."
Things to do
Huddersfield is one of the largest towns in the UK, and with that being said, there's plenty to do in the city.
If you're into sport, then you must visit the John Smith Stadium and watch a rugby match. 2016 even saw the Four Nations competition taking place here! The atmosphere is always electric and even if you've never seen a game before, you're bound to enjoy it!
Taking a hike up Castle Hill is definitely one for the bucket list. If you manage to make sunrise, you'll get a spectacular view over the surrounding area.
The annual Marsden Jazz Festival happens in October and is one of the UK's longest established jazz festivals. It's a brilliantly unique thing to do, and easy to reach.
Playworld may seem like an indoors kid's play area; but they put on 'retro night's' every month for over 18s. Don a pair of rollerblades and get dressed up for a good laugh.
If you're looking to get some shopping done, Kingsgate has everything you need from electronics to fashion. If you're looking for more independent shops, Briggs and Oliver, and Revival Vintage both stock some great vintage clothes.
Huddersfield is ideally places for all your outdoor pursuits. 
Cycling, horse riding, and water sports are all easy to get involved in. The beautiful Yorkshire countryside is a stone's throw away, as is the pennies. Make sure you visit Holmfirth town at some point – it's the perfect place to buy birthday and Christmas presents in the small independent shops.
When you want to head into the bigger cities, Leeds is less than 20minutes away by train, and Manchester is only 30minutes.
Arts & Culture
You'd be rather suprised at how much Huddersfield has to offer when it comes to culture. 
Huddersfield has its own Art Gallery, featuring famous artists like L.S. Lowry, Francis Bacon and Henry Moore. They also have varying exhibitions throughout the year, so you can keep on going on back.
If you want to catch some live entertainment, The Lawrence Batley Theatre hosts comedians, theatre productions and music events all through the year.
Tolson Museum is a great place to take your parents to show that you're soaking up some culture as well as beer. They have some world class collections and intriguing objects.
Nightlife & Music
If you're in your first year, you're likely to be living at Storthes Hall – the former psychiatric hospital (seriously) turned halls of residence, but don't worry, you wont have to go too far to find a night out.
There is a bar on campus, but the English language has yet to create an adjective that accurately describes 'The Venue', so you'll have to discover it for yourself.
For second and third years, student accommodation is spread all over town, meaning there are plenty of local pubs bustling with oddballs ready to compare you with a Hairy Biker, or play dominoes with you in a slightly threatening manner.
The Rat and Ratchet, is, to be perfectly honest, the type of pub likely to be frequented by a flat-capped old fella with a whippet. Nevertheless, The Rat has a huge selection of ciders and beers to sample, including ale from its own brewery.
For a more contemporary, less flat-capped experience, The Sportsman is a great spot for craft beers and pork pies.
Finally, The Grove completes the holy trinity of Huddersfield alehouses, and boasts a lengthy menu filled with liquors, ciders and beers from across the world. The Grove's bar snack of choice is elk jerky, and the walls are filled with artistic portraits of portly naked folk. Yep.
For those days when you want more than a night in a pub:
You're going to want to head to Rhubarb for pre-drinks. Kings and Vox are great for cocktails, and Herbert's or Five for drinks and dancing.
Once you're merry and want to continue the night, Camel Club is the favourite student jaunt, with different themed music nights throughout the week.
Places to Eat
Huddersfield has a world of cullinary delights for you to explore, by both day and night.