Sheffield – City Guide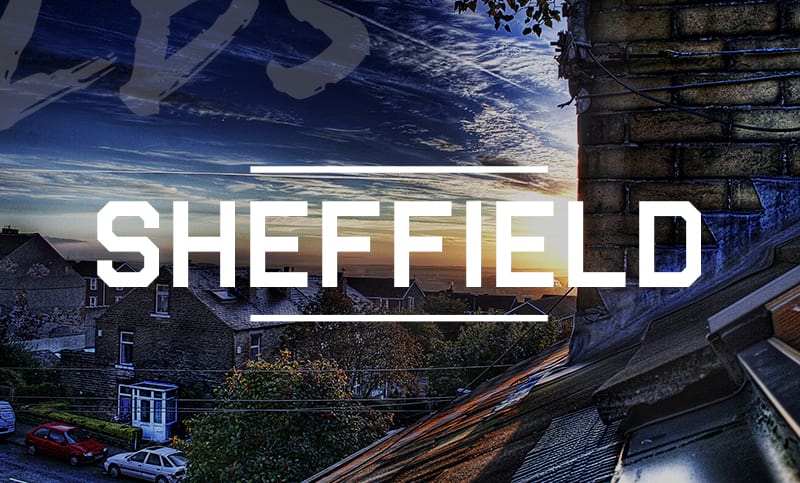 The City
"Sheffield is an amazing city which never gets dull. It's surrounded by the beautiful Yorkshire countryside and the Peak District national park, but is still a bustling metropolitan city meaning that you certainly get the best of both worlds. It's full of culture, it has some beautiful buildings, and it has a pretty sick nightlife. As the years go on you may end up spending more time in the library, but at least you'll have one of the best cities in The North surrounding you."
Things to do
There is always plenty to do in Sheffield, no matter what your interests are.
If you love a bit of shopping then there's Meadowhall, Yorkshire's largest shopping centre where can you literally shop until you drop.
If you'd like somewhere smaller there's always the city centre. Packed with all the usual chains as well as unique boutiques, its one place to spend your time. If you like all things vintage, then Sheffield has it covered. Cow Vintage on West Street is the perfect place to find a few bargains, as well as Mooch Vintage and A New Shop.
While you're around the city centre, make sure you check out Rare and Racy. It's an independent book and music store where you can buy all sorts that you can't normal find in the usual high-street shops. It's definitely worth a rummage,
If shopping isn't your thing, then never fear! Sheffield Botanical Gardens is conveniently placed near the student accommodation in Endcliffe. This is a lovely indoor nature venue, great to go with friends when the bright lights of the Steel City become too much.
Endcliff Park is also well situated for students. It's a great place to get away from the stresses of uni and have a few drinks with your friends before exam season gets too much.
You're also lucky enough to live in the 'outdoor city.' So if you fancy a break from concrete and suburbia head over to the Peak District on a train or bus.
One of the best things about Sheffield is its location. Just an hour on the train takes you to Manchester and two hours to London and Bristol. Leeds is also just 40 minutes away if you're looking to explore somewhere new during the day or night.
Arts and Culture
Being the fourth largest city in England, Sheffield doesn't fall short of cultural spaces. 
Graves' Gallery, Millennium Gallery and Weston Park Museum are great  museums to visit, displaying all the best culture that the city has to offer. Plus, they all have free entry – bonus!
Kelham Island Museum is the industrial museum and shows the story of the city from the Victorian era all the way through to present day. It's a little more expensive at £5 for students, but it's well worth every penny.
The Site Gallery is a contemporary art gallery in the Cultural Industries Quarter of Sheffield. it specialises in film and photography and always has some cool exhibitions on.
Taking in a show is a must-do. Each year Sheffield Theatres puts on a wide variety of performances, ranging from classics such as The Lord of the Flies to West-End touring productions like West Side Story.
If you want to cheer yourself up after your latest deadline, Last Laughs Comedy Club is the place to go. Catch some comedy and stay on for the disco after. It's the same company that do shows at the two universities too, so you'll be sure to see some great acts and forget about work for one night.
Sheffield also is home to a plethora of festivals which are unmissable.
Music & Nightlife 
Sheffield wouldn't be Sheffield without its illustrious music scene.
There is an incredible amount of live music venues – including The Leadmill, Plug, The O2 Academy, Sheffield Arena – which all hold concerts throughout the year. With a transport system as developed as Sheffield's – made up of buses, taxis, and of course the wonderful trams – it's incredibly easy to get between venues and where you live.
If looking for clubs;
Monday nights offer Population.
Tuesday nights see most people hitting either The Tuesday Club (TTC) or Spanked at Plug.
If you're more into sticky floors and cheap drinks then Corporation (affectionately known as 'Corp') is the place to be on a Wednesday night. Their famous 'Skwl Disco' is a great chance to drag your white shirt and tie out of the cupboard and go all out on school chic.
Thursdays are best spent down Division Street and West Street, dipping in and out of bars like the Cavendish, Bungalows and Bears, and The Hop.
A Saturday at Pop Tarts at the University of Sheffield's Students' Union never disappoints, with cheesy classics to keep you dancing all night long.
And Sundays? Sundays are for rest.
If regular clubs aren't your thing, then the Steel City offers a lustrous scene of parties, booming dance music and savage music nights.
It's not all about the student scene, dig deeper and you'll find some of the greatest places the UK clubbing scene has to offer. Hope Works, although only on the odd Saturday offer an unforgettable experience in a run-down warehouse outside the city. Even if techno and house isn't your thing, it's definitely a place to check out at least once.
Then you've got all the promoters and record labels that this fabulous city houses.
From the relentless break beats of 'Off Me Nut' to the mind-bending soundscapes of 'Planet Zogg', Sheffield has something for everyone's fancy.
If you check out 'The Rocking Chair' any night of the week, you're bound to find yourself in the midst of a great party with great bands.
Once you reach third year it's more about sitting down with a nice beer in the pub, and there are plenty of places to head to.
Places To Eat
Where do you even start when it comes to eating in Sheffield?