Southampton – City Guide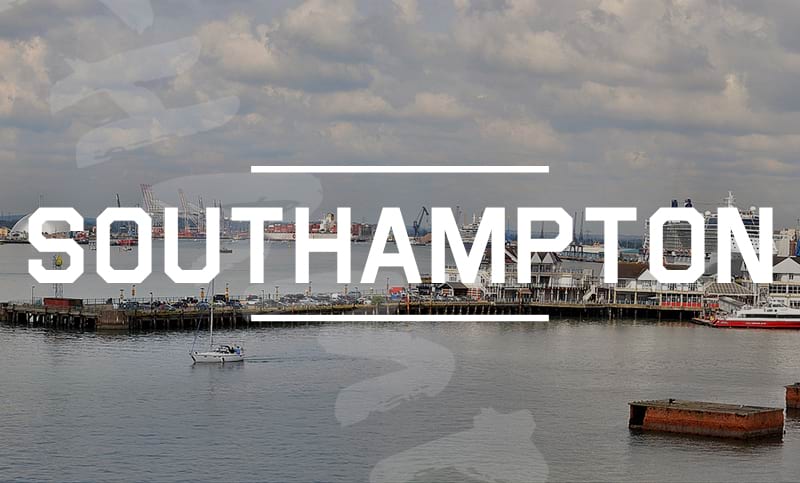 Southampton has come a long way from its humble origins as a medieval market town to its present day status as a cosmopolitan student nexus.
Things to do
With two universities in the city, student life in Southampton is always jam packed:
If you fancy getting out student life in Southampton for the day, then you've got plenty of options.
London is just an hour away by train, and if you book in advance, you can get tickets for under £10.
Being on the south coast of England, you've got many great beaches close by. Make sure you head over to Bournemouth for both a day and a night. The beach is one of the most iconic in the UK and by night the whole town transforms into one big party.
For somewhere a little quieter, Winchester is just 15 minutes away by train and is one of the most beautiful cities in the south, its bursting with history with plenty to see and do.
For the outdoor adventurers, Southampton is right on the cusp of The New Forest, one of the largest forestland in the country – you'll always find somewhere new to explore.
Arts and Culture
 With a history as old and diverse as Southampton's, there is plenty to see in the way of culture.
Music, Nightlife and Student Life in Southampton
Southampton O2 Guildhall is a multipurpose venue which hosts major touring artists throughout the year.
But when it comes to live music, there is only one place to go; the Joiners Arms, the premier live music venue in Southampton and recognised as such by NME. The Joiners has seen the likes of Oasis, Coldplay, Artic Monkeys, Libertines, and on more than one occasion, Frank Turner. It's anybody's guess who will be playing this year or next.
When it comes to nightlife, you have plenty to choose from:
I'm always at Monday Night Blues, a live music night at Orange Rooms every Monday – free entry with cheap drink deals and the best burgers I've ever tasted, all at student friendly prices.
If you are looking to go off the beaten track then I recommend Bevois Valley to you; a quiet little secret suburb kept between Southampton locals and Southampton University students. A multi-cultural city urban district, it's been on the up for years.
I'd recommend a stop off at the Hobbit pub (yep, it's Lord of |the Rings themed), famous thanks to its victory over Hollywood lawyers a few years ago.
You might want to venture further out, with the infamous Bedford Place area on top of your agenda. Home to many rammed late-night bars, I normally start off at Vodka Revs, then Orange Rooms or 90 Degrees before ending up in Junk offering some fierce tunes 'til gone 3am. All of Bedford Place is specifically designed for students to have fun, so enjoy it!
There a whole host of great pubs across the city, but a few that mist be mentioned are:
Stein Garten, a Bavarian beer garden style pub brings a taste of Munich to Southampton city centre.
Banana Warf in Ocean Village is both a bar and restaurant. Make sure you get there between 5pm and 7pm on weekdays for 30% off all drinks!
The Frog and Parrot next to the Guildhall is a popular place for both students and locals alike.
Places to eat
Hungry?
 Get something to eat at Mangoes Thai restaurant or some excellent West Indian cuisine at Turtle Bay usually topping off the evening with some cocktails – all within a stone's throw of the Guildhall Square.
This is only the beginning restaurant wise, with Sushi restaurant Zen just down the high street (enjoy the student friendly Sunday buffet prices).
Situated opposite is the highly recommended Coriander Lounge; an Indian restaurant with a difference, and my long-time favourite Italian restaurant La Lupa.
On a student budget I often find myself getting decent Mexican food at the excellent Mexigo takeaway on London Road.
Remember to soothe your hangover with a drink and a Sunday roast at The Cricketers the day after a big Saturday night.
The Art House is a cool and quirky organic café near the Guildhall and full of artistic inspiration.
The White Star is an award-winning traditional English tavern on Oxford Street. Make sure you book a table and enjoy their steak.