Wolverhampton - City Guide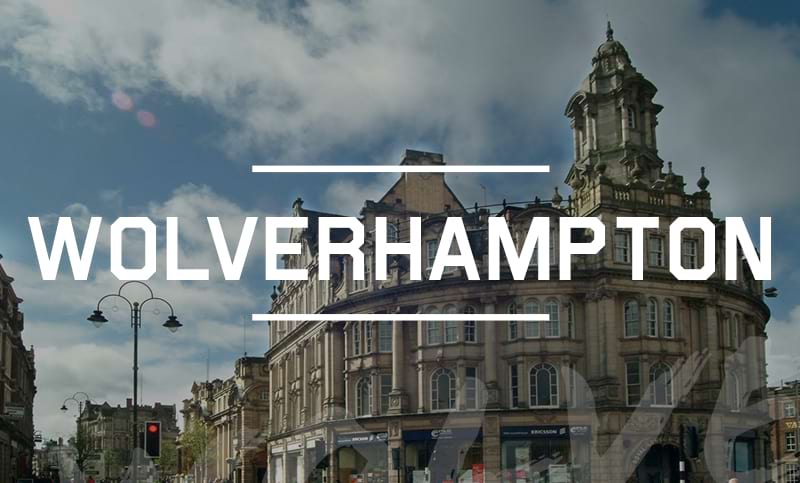 The City
"Wolverhampton is the place to be. With its student-friendly nightlife and eclectic range of restaurants, pubs, clubs and bars, there is absolutely nothing that a student could not want."
Things to do
There are a number of things that are great about Wolverhampton which are not just about partying. It is impossible to just pick one. As a lifelong resident, I have had time to think about the lesser-known quirks that make Wolverhampton, Wolverhampton.
The people who live here would be first on the list and when walking down the High Street, the city comes alive. The High Street oozes culture and plays home to many a busker – and not just teenagers with guitars trying to make an extra couple of pounds on the weekends. Here, you'll find tambourine players, organists, violinists; even Caribbean steel drums, pan flute players and bagpipes!
During the run up to Christmas, the High Street also welcomes the annual, much-smaller-than-Birmingham, German market, which features many traditional Christmas German dishes.
However, the High Street would not be the same without its resident doughnut man, who is known to sell 'the best doughnuts ever' according to his customers.
Shopping in the city is exactly what you'd expect from a city. There are two shopping centres (Mander and Wulfrun) comprising of all the major high street retailers, and also an award-winning market open most days of the week.
Located on the outskirts of the city centre in Whitmore Reans is West Park.  West Park, although free to enter during the day, is used for a plethora of events, such as The Classic Car show, funfairs and Bonfire Night celebrations. There is also a boating lake for those who wish to try something out of the ordinary on their day off.
Transport around Wolverhampton is brilliant. The tram takes 30minutes to get into Birmingham city centre and it's particularly reliable. You can also get the train to cities like Manchester and Liverpool (an hour away)
Arts & Culture
Wolverhampton Grand Theatre is a beautiful building dating back to the 1800s, and sees a number of productions hit the stage from West End musicals, to musical legends showcases, to comedy spectaculars.
For the art lovers, Wolverhampton Art Gallery has a great collection of paintings with artists such as Gainsborough on show.
The Lighthouse Cinema is an independent arts space showing various films, quizzes, jazz, opera and more. It's worth a pop in every now and again. They also put on language meet-ups for anyone wanting to learn a new language.
Music & Nightlife
Places to Eat
Wolverhampton has an array of fast-food, chain restaurants and takeaways. You'll never go hungry!