Student Accommodation
Chichester
A friendly University of just 5,000 students sits in the centre of this attractive Cathedral city. Here you will find all types of student accommodation in Chichester including student houses, flats and halls.
Student Properties in Chichester
Are you a landlord looking to list a property? Register
Not sure what type of accommodation is right for you?
AFS always has the widest choice of student accommodation available. To help you find the right place to live, read our brief guide to the different types of accommodation below.
Why use Accommodation for Students?
The widest choice of student accommodation available online
Quickly make direct contact with the property to view or book your accommodation
Established in 2000, home to reputable and safe student accommodation
Free and simple to use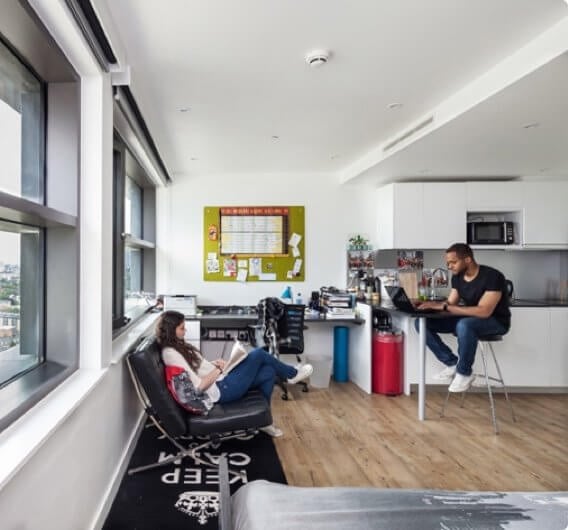 Living in Chichester as a student
Known for its Roman roots and beautiful 12th century cathedral, Chichester homes University of Chichester's 5,500 students. Located in close proximity to the Channel, Chichester benefit from access to the sea, as well as a relatively short distance from London, making it a perfect destination for students hoping to balance study and leisure.
With students making up nearly 20% of the city's population, the accommodation provisions are good. All halls are managed by the university and offer a wide range of choices, from full board, superior en-suite rooms, to self-catered, shared facilities options. No major private halls providers seem to operate in the area, but that is made up by a healthy provision of other accommodation choices.
Students who wish to move on from hall life often choose to rent a house or a flat with a larger group of 4 or more friends. Larger properties which can house groups like that benefit from lower per-tenant costs, as well as flexibility in furnishing and location—students hoping for a life in the bustling city centre, as well as those preferring a quieter, more suburban life are sure to find the right home. Flats and apartments are a popular choice too, especially for those looking to share with one friend or a partner. The advantage of these properties, usually located in central locations, lies in their close proximity to various attractive amenities, centres of social life such as pubs, cinemas or gyms. Be it flats, houses or apartments, this type of accommodation is usually managed by landlords or letting agents, many of whom have an excellent reputation for catering to students' needs and wants.
When you are ready to start your search, try our intuitive search tool which not only will allow you to tailor the search results exactly to your needs, but will also let you to get directly in touch with the accommodation of your choice—with no unnecessary intermediaries! Alternatively, we understand that searching for a new place to live may be overwhelming—for that reason our dedicated team of specialists is always there to give you all the support you need. We pride ourselves on helping students find their new dream accommodation for more than 20 years. Our experience and dedication makes searching for a home with us feel like an adventure, not a dreaded chore!
Chichester Universities
Chichester is home to one major university.
Student Areas in Chichester