Landlord problems? The Student Guide to avoiding and solving common problems
CONTENTS
One of the most important aspects of having a good time in your student accommodation is the relationship that you have with your Landlord or the Agent who is responsible for managing the property. The better this relationship the more positive your experience of living away from home will be.
To help you make the most of this experience www.accommodationforstudents.com have put together this comprehensive guide on how to have the best possible relationship with your Landlord.
Start by avoiding potential disputes in the first place!
The best approach is to avoid having a dispute in the first place. While this may sound a little obvious, there are some practical steps you can take that will ensure that you start your tenancy off on the right footing.
1. Choosing the right property
If you have taken the time to find the right property, rather than rushing through and taking the first thing that you have found, you are much more likely to have a successful tenancy. We recommend that you start by reading the www.accommodationforstudents.com complete guide to finding student accommodation. This guide includes just about everything you need to help you find a great place to live. Some of the top tips you will find in that guide are:
Leave yourself plenty of time – the more time you have to look for a place to live the more chance you have of finding the right accommodation
Do your research – make sure you know where the best places to live are and which are the best student neighbourhoods in your city
Make sure the rent is in line with your budget (and that of your housemates) – remember there is a wide range of budget options in student accommodation and there should be something to meet your budget, even in one of the more expensive University cities
View the property
Where ever possible make sure you view the property before you move in. There are three benefits to a viewing:
You get to see the condition of the place you are renting before you move into it, so you are clear about what you are paying your rent for
You will get the chance to meet the Landlord or Agent so you will be able to speak with the person who be managing your property and have a chance to find out more about them
There may be a chance to speak with the current tenants of the property and get feedback from them about what it is like living in the property and how it is managed by the Landlord
All of our research indicates that students who view their property before moving in have a better experience than those that do not. If you are in the unfortunate position of not being able to view before you move in, then you can:
View as much of the property as you can online – some places will offer Skype viewings for example
Visit www.accommodationforstudents.com and read the reviews – many of the landlords that advertise on AFS have had testimonials from their students, which is the next best way of getting feedback on your potential landlord
2. Accreditation and membership
One good indication of how your potential Landlord or Agent will approach the management of your property is the voluntary codes of practise or industry bodies they have chosen to be a part of. While this is not going to guarantee a trouble free tenancy, it is a good indication of the overall approach of the landlord or property manager.
As these are often voluntary schemes, it means the Landlord has chosen to get involved with something that provides a formal structure to the way they manage their tenancies. Some to look out for include:
Unipol accreditation – a voluntary code for landlords in which landlords have to meet certain criteria to be part of the scheme. This a credible, well regarded code which also provides a dispute resolution service
National Code for assured accommodation is also managed by Unipol. This is for Private Halls of residence and requires each participant to commit to a minimum level of standards. This is also well regarded and robust.
Reputable Letting Agents are likely to be members of ARLA (the Association of Residential Letting Agents) and or Safe Money and the Property Ombudsman.
It is worth keeping an eye out for these, as they indicate a certain approach and commitment to doing things the right way.

3. Check your paperwork
Underpinning a good Landlord and tenant relationship is communication. By making sure everyone is clear about expectations and issues the tenancy can progress in a trouble free manner. Right at the outset of any tenancy there are two very important documents, which contain most of the information that is going to be important.
Tenancy Agreement
In most cases you will sign an Assured short-hold tenancy agreement (AST). It is important to read and understand your agreement before you sign it, as it will include all of the most important information about your tenancy period.
In particular it will have information about what will be required of you during the tenancy. It will also provide clarity on the Landlord's responsibilities as well, so that there is less room for confusion.
The Inventory
The inventory is a vital document. It is basically a record of the condition of the property when you move in and should be the basis of how the landlord or agent determines what the condition of the property is when you move out.
Ideally this document is how the landlord or agent will decide whether you need to make any deductions from the tenancy deposit at the end of the rental term. If there is any damage done to the property which is your fault and does not relate directly to fair wear and tear the landlord or agent may deduct money from your deposit to pay for the damages.
When you move in, it is therefore:
Important to check through the inventory before you sign it and raise any discrepancies
To produce your own inventory if one is not provided
Producing your own inventory can be as simple as taking photos of the property when you move in and sending them to your landlord or agent.
Note, if you are not present when your landlord or agent inspects the condition of the property when you move out, take photos before you leave so that you have a reliable record of the state of the accommodation when you vacated it.
4. Should my landlord fix this?
Cleaning
Most Landlords will want to see the property cleaned and kept in reasonable order. While it won't be one of your most exciting tasks, it is well worth keeping on top of this on an ongoing basis. It is also worth working out how you are going to handle the cleaning of any communal areas.
As you will see this will be particularly important when it comes to moving out (and making sure you get your deposit back), but it can be the source of mid-tenancy disputes of a lack of cleanliness causes bigger issues – for example if your neighbours complain.
Pictures, shelving and decoration
Once you move in, most students want to make their room a little more their own. This may involve putting up pictures, posters or even book shelves.
This is where checking your tenancy agreement will come in handy as it should be clear in there what you can and can't do. It is also worth checking with the Landlord before you put pictures up, as they may cause some damage when removed, which may be deductible from your deposit.
Most landlords will allow you to decorate your room, again you will need to check the terms of your agreement. However, if are allowed to, it is likely that you will be required to return it to the original state when you move out. www.accommodationforstudents.com would therefore not recommend doing this for a shorter term tenancy.
Damage and breakages
These are a frequent cause of disputes between Landlords and Student Tenants. Like most things we have referred to, good communication helps here. Accidents do happen. If something is broken during the tenancy it is best to discuss this with the landlord as early as possible, to resolve it.
If you do this, the landlord may allow you to replace or repair the item, which can be more cost effective than getting to the end of your tenancy agreement and the damage being discovered then. In that case the Landlord may use your tenancy deposit to fund the repair.
Disputes often centre on what is actually damage. Landlords can't charge you for what is called fair wear and tear – which is basically deterioration of the property which results from every day use. However they can charge you for damages for which you are at fault.
A good example of the difference is that a hall carpet is going to get worn over the course of the year, with the relatively heavy footfall it may receive. This would be fair wear and tear. On the other hand a cigarette burn is more likely to be considered damage and you are likely to be liable to pay for it.
Note, always get permission from the landlord before repairing any damages and keep any receipts.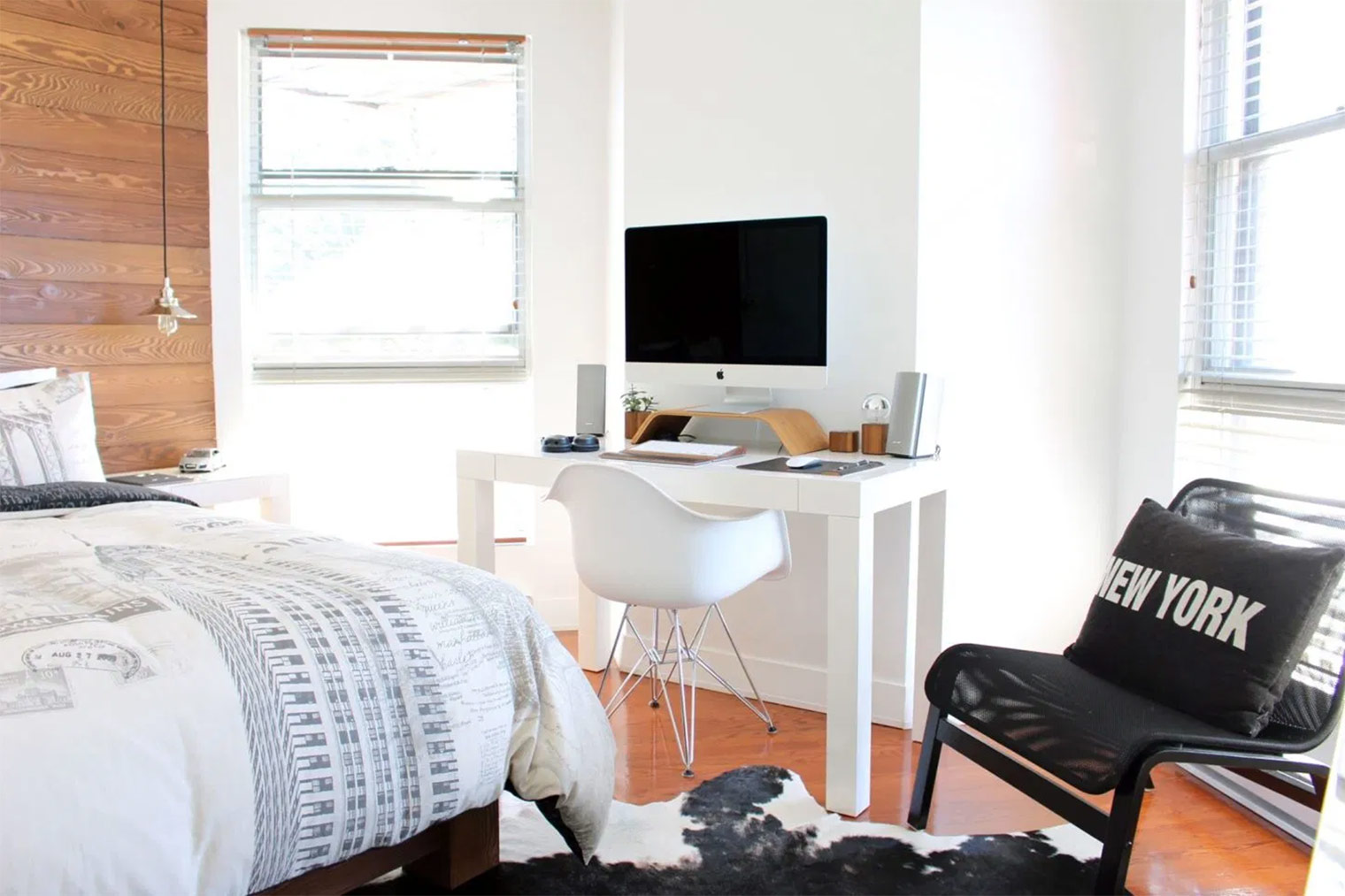 Maintenance
A major source of frustration for many student tenants is the amount of time it takes for maintenance and repair work to be done.
A landlord is required to keep the property in good working order and should address any maintenance issues promptly. Ultimately you are paying a significant amount of money to live in the property so the landlord needs to ensure that the property is suitably maintained.
In general terms, this means that the landlord is going to be responsible for major maintenance works and should address these promptly. More minor and routine tasks (like changing light bulbs for example) are more likely going to be down to you.
To be a bit more specific, the kind of thing that the landlord is going to be responsible for includes:
The structure and interior of the property
Baths, sinks, pipework, toilets
Electrical wiring, water tanks, boilers, radiators, showers etc
You are likely to be responsible for things like:
Lightbulbs
Changing a fuse
Dripping taps
Bleeding radiators
Relationships can get strained when tenants phone landlords and expect them to replace lightbulbs or stop a dripping tap. It is important to note that while things like this are your responsibility you should only attempt them if you can do them. Otherwise you can contact your landlord to arrange a solution.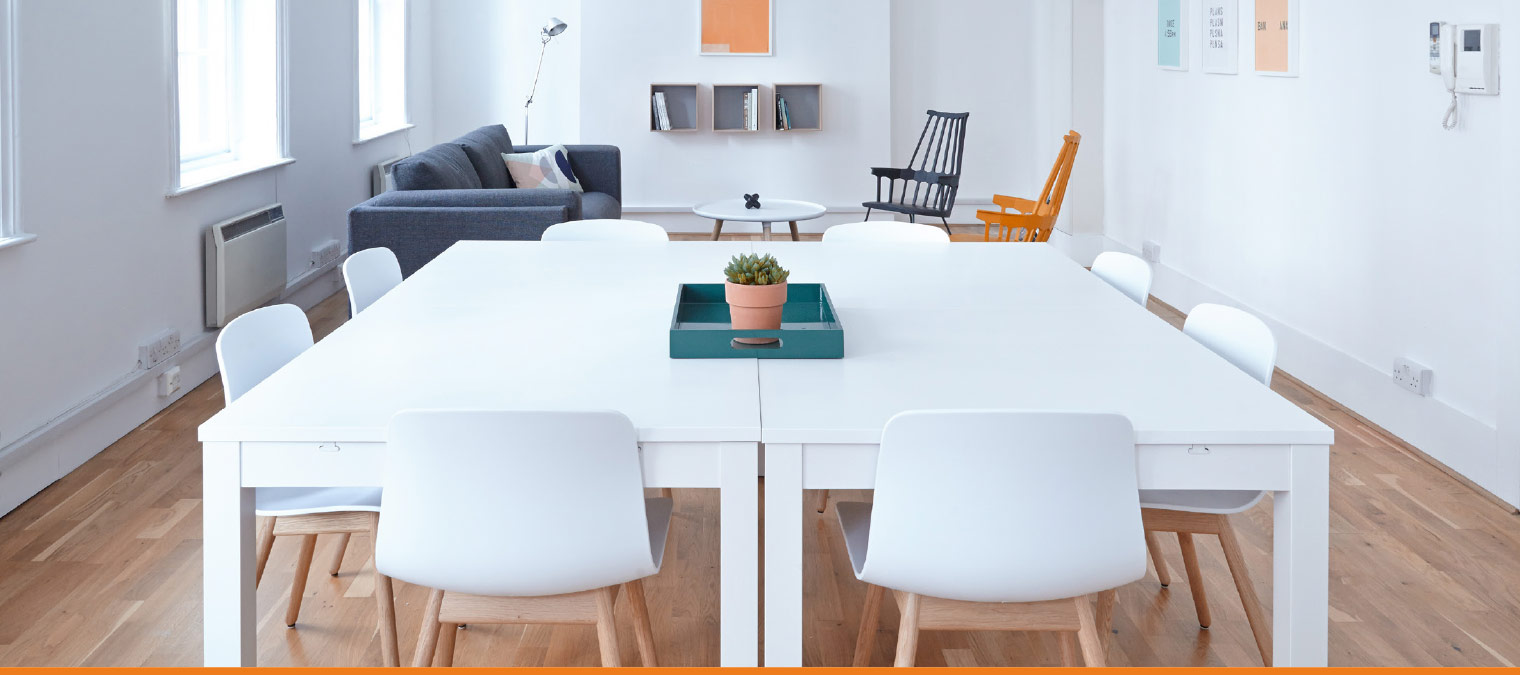 5. How long? Waiting for repairs and what to do if they are not done
What is reasonable?
Where a repair is the responsibility of the Landlord, they are required to make the repair within a 'reasonable time'. The problem is that there is no legal definition of 'reasonable time' so this is open to interpretation.
As a tenant it is important to be realistic. Repairs can take some time to organise and implement, just because you are renting the property does not mean the landlord can instantly resolve issues for you. The best way to think of the 'reasonable time' rule is that you should not have to wait any longer than any homeowner would for the repair to take place.
Where you have reported major issues, for example the absence of hot water, you should expect the issue to be resolved within a couple of days, with regular communication from your landlord or agent to keep you up to date with the situation and any genuine delays in the process.
Good communication
This is where it pays to have a good relationship and a good line of communication with your landlord. In this case the start point for you is to tell the Landlord as quickly as possible about any major maintenance issues or repairs.
www.accommodationforstudents.com recommends doing this in writing – email is particularly good as well as following up with a call. That way you have a written record of what issues you have reported and when you reported them.
What to do if there is a problem
It is likely that your issue will be addressed by the landlord. However if for some reason it is not, you should follow up – in writing. Making sure you have a written record is important in the event of any dispute.
If the repairs are not done even after you have reported them at least three times in writing you can take the following steps:
Contact the environmental health department in your local council for help. They must take action if they believe the property may harm you or cause a nuisance to others.
In Scotland you are able to contact the First Tier Tribunal for Scotland www.housingandpropertychamber.scot
If you think your house is not fit to live in then you can contact the local council and they will do an assessment
One of the reasons we suggest renting an accredited property is that they may be able to assist you with your issues as well. Finally, it is often worth speaking with your University accommodation office, who may able to provide advice, support and informal arbitration.
One thing that you cannot do in most cases is withhold your rent until the issue is resolved. That will not be allowed under your tenancy agreement, so is not an advisable course of action.
You may be able to repair the problem and deduct the cost of the repairs from your rent. However, we would advise that only in exceptional circumstances and following suitable advice.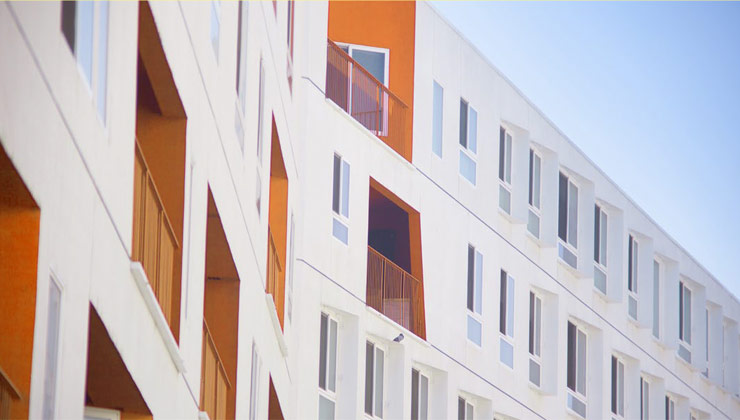 6. Should I let my landlord in? And other common questions
Is your guest really a tenant?
Students often have friends from other Universities to stay – often for a while. This should be okay provided there are no explicit provisions in your tenancy agreement which exclude this. In practical terms, even if the agreement excludes this, there is little the landlord can really do about it – its probably your other housemates who are going to have the biggest issue.
Maintaining a shared garden
If you move into a shared house and it has a garden it is important to check what the maintenance requirements are. This should be in the tenancy agreement. Think carefully about taking a property with a large garden where the landlord is asking you to maintain it, as most students are unlikely to have access to suitable equipment or indeed have the inclination to do the work.
For most student properties it is realistic to expect the garden to either be a low maintenance area or something maintained by a gardener, the cost of which is absorbed into the weekly rent.
Landlord access
From our regular research with students, one of the things they raise as a source of potential friction is unexpected and unwelcome visits from their landlord – which can feel a little bit intrusive after a while.
The rules are clear on this issue – it is really up to you when a Landlord can enter the property. If the landlord wants to look around or show prospective tenants around they need your permission. They must seek this permission within the timeframe set out in your tenancy agreement.
However, the Landlord does have the right to enter the property to carry out repairs, however they have to give at least 24 hours notice if it is not an emergency.
End of tenancy
Most disputes between students and Landlords happen at the end of the tenancy and the majority of these are about cleaning. When you move out you need to leave the property in the same state you found it in, with allowances for fair wear and tear.
This means you will need to ensure the property is as clean when you move out as when you moved in. This can be quite subjective, but despite this it is worth making sure all parties agree that the accommodation is suitably clean before you actually move out, as it can avoid lengthy disputes over your deposit. It is also sensible to go through that inventory to make sure everything is okay and take some pictures.
Dispute resolution
At the end of the tenancy, if there is a dispute about your tenancy deposit, you can use the dispute resolution service provided by the tenancy deposit scheme your landlord has used to protect the scheme. Where they can help they will appoint an adjudicator who will review the case.
As with many of the problems that can arise this situation can be avoided through good communication with your landlord, so that you don't end up discussing these things at the very end of your tenancy.