Brighton – City Guide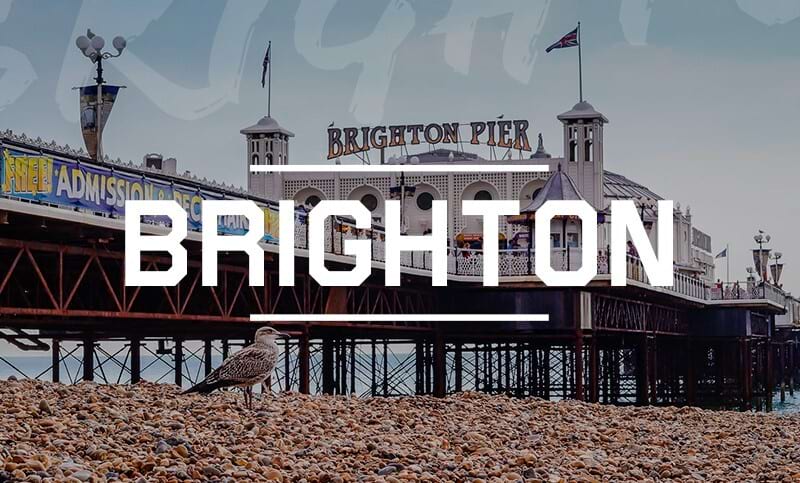 Places to Eat
Boasting a tremendous foodie community, Brighton has something to offer everyone. Cafés galore, delis, markets and fairs, restaurants, pubs, great independent take outs… there's lots to find!
If there is anywhere that knows how to do pub food to the highest standards, its Brighton. I may even go out on a limb here and say that if you go into ANY Brighton and Hove pub, you will receive a standard of grub well above the national average. However, particular highlights of mine include The Hop Poles and The Saint George's Inn (for veggie and vegan specials). Discovering the best places is an enjoyable quest – and will keep you occupied well into your final year of Uni!
Last week before your loan comes in? It doesn't mean you can't go out to dine. Popular places for budget dining that does not skimp on quality are Pompoko and Planet India, which offer great quirky atmospheres. And, of course, don't miss Foodilic – located on the high street, with a new branch recently opened on Western Road. This is a healthy (albeit delicious) all-you-can-eat buffet that will leave you full for the rest of the day.
Nights Out
Notorious for its vibrant nightlife, living in Brighton will provide you with a host of things to do. Fully equipped with the student standards, such as Pryzm and Vodka Revs, that offer great student deals; however, as one of the most eclectic cultural hubs of the UK, Brighton also offers a host of more alternative venues, suiting a variety of tastes.
Alongside clubs and bars, you'll find some really exciting live music all over the city. The Green Door Store, situated close to the station, always has something good, hosting some great student events with amazing warehouse-style vibes.
Be sure to check out the gay scene, too! You'll find bars with glamorous drag queens around St James' Street, while Club Revenge is a big club over multiple floors, with some great events and DJs. They won't fail to make for a memorable night with some colorful characters.
Accommodation
With prices averaging £85-95 per week in a house share, Brighton is definitely not the cheapest place to live. However, boasting some really great neighborhoods and personalities, it can be one of the best.
The campus on which you are studying may play a huge bearing in where in the city you want to live. However, as a relatively small city, and with great transport links – especially with the universities, it's really easy to live anywhere and not suffer too dramatically with commuting. Buses run incredibly frequently and are generally reliable and easy to navigate.
If you want to be in walking distance of the city centre, but in a slightly quieter area with a residential feel, Hanover (north of Queen's Park), Kemptown (along St James' Street towards the marina) or even out in Hove offer a really nice laid back and safe environment. Some areas have a really great sense of community; I have great memories of street parties and community fetes in Hanover!
My biggest tip for finding accommodation in Brighton would definitely be not to hang about! With two Universities and multiple language schools, Brighton has a huge student population in comparison with its size, so rooms are snapped up fast! Be proactive and prepared to widen your criteria if necessary.
Addresses
Saint George's Inn
33 Upper Sudeley St
Brighton
BN2 1HE
The Hop Poles
13 Middle Street
Brighton
BN1 1AL
Foodilic
60 North Street
Brighton
BN1 1RH
Pompoko
110 Church St
Brighton
BN1 1UD
Green Door Store
Trafalgar Arches
Lower Goods Yard
Brighton
BN1 4FQ
Club Revenge
32-34 Old Steine
Brighton
BN1 1EL