Liverpool – City Guide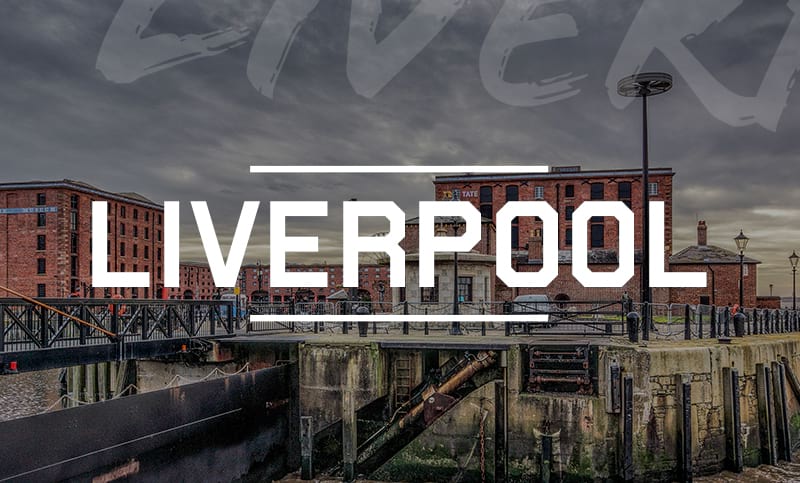 The City
"Liverpool always feels like such a familiar city. It's got the perfect mix of a hectic metropolitan city like London, combined with some of the simple comforts of your hometown. It's not so small that you'll run out of things to do, but it's not so big that you'll have to rely on taxi's all of the time. Named the European Cultural Capital in 2008, there is certainly something for everyone to enjoy."
Things to do
Never a dull day (well not metaphorically anyway) there will always be something to do that will make you the envy of your friends.
Arts & Culture
There's no escaping the fact that Liverpool is associated with glamour and clubbing, but don't let this fool you. There are plenty of places to immerse yourself in its culturally ingrained history. From its associations with RMS Titanic and The Beatles, there is a lot to be learned about this city within its own walls.
Merseyside Maritime Museum. Where else will you find that much alliteration? Interesting exhibits on the Titanic, a 'seized gallery', and a portion dedicated to the history of slavery which was the first of its kind in the world.
Museum of Liverpool. One of the funkiest pieces of architecture Liverpool has to offer, and you learn something new every time you visit for free!
The Beatles Story is an absolute must. The price might deter you at first, but you won't find a more comprehensive experience anywhere else. If you don't go for The Beatles, go for the airplane simulator and the mirrors in the Yellow Submarine section.
Fancy yourself an arts enthusiast?
Visit the Walker Art Gallery. If the stunning building somehow isn't enough to draw you in, then the exhibits will be. They're always being updated so this isn't a one trip experience.
The Tate. If you're all about contemporary art, this is the place to be.
FACT Foundation for Art and Creative Technology. This is a gallery that supports the production of media, film and art and doubles as a cinema.
Just want so sit back and soak up some entertainment?
Head to the Everyman Theatre. From productions of classic literary drama to adaptations and upcoming young artists, the Everyman and Playhouse offer a bit of everything.
The Royal Liverpool Philharmonic mixes up classical music with contemporary culture. There is even a screening of E.T. The Extra-terrestrial with a live orchestra to accompany it.
Laughterhouse Comedy. It really is a gem, and you will leave aching from laughter.
Music and nightlife
It doesn't get any better than Liverpool for so little money. The choices are endless with dozens of student bars scattered around Liverpool.
Gone are the days of a single day of the week being dedicated to students. Student night is every night for many of Liverpool's nightclubs.
Liverpool is not short of bars.
The Jacaranda is an iconic venue with a great atmosphere.
Alma De Cuba is a restaurant and bar that was a former 18th Century Catholic Church.
Bierkeller which is situated in between the docks and Liverpool One is home to American themed pool bar Shooters, and the Bavarian beer bar Bierkeller.
Places to eat
Unfortunately you will always have the dilemma of not knowing where to eat. You are spoilt for choice on whatever budget in Liverpool.
Look no further for the place to take your parents or your friends when they visit.
If you're looking for the best Italian food, Liverpool will not disappoint you.
Villa Romana can be overlooked as it is situated so close to Concert Square, it is such a hidden gem. Authentic, freshly prepared Italian food.
Jamie's Italian on the aptly named Paradise Street. Jamie Oliver's owned Italian restaurant.
Trattoria 51 on Old Hall Street is perfect for traditional Italian dining. It has an authentic feeling, in an old Victorian building.
You are never more than a stone's throw away from a student friendly hang out spot.
If you're in the city centre or down at the docks, you'll find some of Liverpool's signature dining spots.