London – City Guide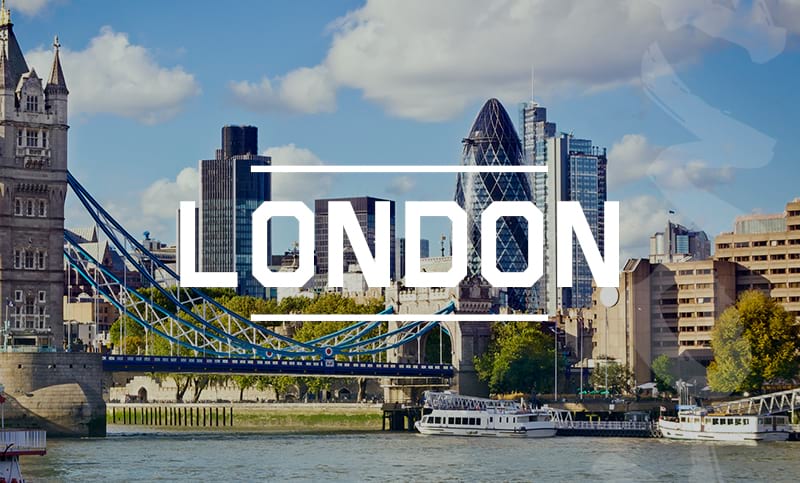 The City
Don't worry, London students; London is far better than the terrible clubs you visited during Fresher's Week. Away from the Tiger Tigers and Zoos there is a whole world of fantastic nightlife and student pubs in London.
Even if getting stuck to the floor of The Piccadilly Institute has sworn you off of clubbing for life, the capital offers so much to do. Plus, despite its reputation and what every parent tells you, you can afford to do it all without having to sell a single one of your kidneys, trust me.
London is a tricky city to write about. Not only because 1000-or-so words in nowhere near enough to even really begin to say everything great about it, but because it is always changing. Cranes are constantly erecting one building whilst others are being knocked down, and new clubs, bars and restaurants are constantly opening and closing (R.I.P. Fastoche in the Brunswick, my undergrad student staple.)
Things To Do
Let's make something clear straight away. 'Exploring the city' does not mean Big Ben, Oxford Street and a shopping bag full of stuff only slightly related to hard-coated chocolate from M&Ms World.
Instead, it means feeding deer, climbing up the inside of stone pillars, seeing Da Vincis and Van Goghs, discovering rainforests in the heart of the city, and a thousand other weird and unique experiences that make London the best city to be young and free in the UK and possibly the world.
The best way to begin to explore the city is by bicycle. Cheap to rent from any of the many Santander-sponsored bike dispensers, cycling through the city is not as difficult as you might think it is (just avoid the terror-inducing Hyde Park roundabout), and is the best way by far to explore the city. Still, if it intimidates you, first visit one of the capital's beautiful parks. Regents and Victoria are my personal favourites, but all of them are vital escapes from the city.
Apart from this tip, and my advice to find a high point like The Shard or The Eye at night to see how beautiful your new home city is, the rest is up to you.
The joy of London is finding it out for yourself, discovering places off the beaten track. Some of my favourites include Wilton's Music Hall, the Theatre and Performance section at the V&A, and the Close Up cinema off Brick Lane.
Walking tours are usually overlooked as an activity for students in London, mainly because of the disappointing British weather.
But the tours are a great way to learn a bit of local history, explore trendy areas and encounter interesting people. There are a number of tours operating across the city covering a range of different areas and 'themes.'
For instance, in Shoreditch there are graffiti tours where you can hear about the city's street artists from an art-history expert. The tour guides are really well-informed and have a certain charisma and charm that brings the sights to life.
There are even themed tours like a 'Jack the Ripper' tour which takes you through the backstreets of London and teaches you about Victorian London while showing you the areas of the East End that you wouldn't have explored before. What's more, it's also a really cheap activity as the guides only expect a 'pay as you feel' donation for their time.
Although the South Bank is pretty touristy, it is a great spot for a free and fun day out.
Grab some street food and a patisserie at nearby Borough Market and find a spot along the River Thames to eat and enjoy the views.
Then have a mooch about the South Bank centre, the OXO tower, the many free exhibitions at the Tate Modern and marvel at the London Eye and Big Ben.
There are regularly quirky markets along the bankside such as book sales and record fairs.
It's also worth checking out Brixton:
It's home to Brixton village, a foodies paradise, and some quirky bars and pubs such as The Duke of Edinburgh and Dogstar.
Pop Brixton is also one for the list, it has hipster-esque independent shops, street food stalls, bars and hosts jazz and yoga sessions!
Close by is up-and-coming Peckham. Be sure to grab a pint on Frank's rooftop bar and dance the night away at Bussey Building's South London Soul Train.
Arts & Culture
The 'Festival of Love' returns to the Southbank Centre each summer with an exciting programme of music, art, dance and free performances.
Somerset House is just over the river which has interesting galleries and often holds outdoor film screenings in the summer months and an ice rink around Christmas time.
Get off the tube at South Kensington and you have an overwhelming amount of art, history and culture at your door step.
Take a look inside the V&A museum and grab a cup of tea in its picturesque outdoor garden area.
Then you could head over to the Science Museum or the Natural History Museum which have impressive and free permanent collections.
Hyde Park is just at the end of the road so you could have a stroll around the grounds, pop into the Serpentine gallery and admire the summer pavilion project which changes each year.
Hampstead has more of a suburban and civilised feel in comparison to central London, but it is still easy to get to by tube.
The area has an impressive and extensive park with incredible viewpoints such as Parliament hill, former stately homes like Kenwood House and woodland areas.
In summer you can even take a dip in one of the many 'Hampstead pools' within the park!
Camden arts centre is nearby which is a small exhibition space showing a range of art pieces.
Sigmund Freud's house which is now a museum is also close by which is fairly inexpensive and something noteworthy to visit.
Music and Nightlife and Student Pubs in London
London has over 300 clubs and 2000 bars. So where to start?
Well, that very much depends what sort of night you want to have, and what sort of people you want to have it with. Gone are the days where you just had to make do with Wetherspoons and the one OK nightclub your city or town had (though if you are looking for a Spoons there are 150 of those in London).
A good place to start, though, is Shoreditch.
East London has a (sometimes deserved) reputation for hipster nonsense and student pubs, but for sheer numbers of weird and interesting bars, it beats everywhere else.
Hoxton Square combines great bars with live music like the Hoxton Square Bar, Electricity Showroom and Ziegfried von Underbelly, with some nice little food places, and is mostly chain-restaurant free.
Your night can then continue in clubs like XOYO, Cargo and Village Underground.
Your views on this Shoreditch experience inform where might be the best place for you to explore next when it comes to London Student Pubs.
If you loved the quirky weird concept places like The Shoreditch, heading further east is your next step, to clubs like the Dalston Superstore and club nights like those at Oval Space.
If the whole thing left you craving just a normal pint, first visit Shoreditch's Barley Mow, which is the perfect antidote to its surrounding area.
Then, explore more of the central area around Camden, Euston and Bloomsbury.
As well as being real student hubs (with prices to match), pubs like The Roebuck and clubs like Koko offer great drinking (the former) and dancing (the latter).
They also offer one or two goth bars if you want the polar opposite of the East London experience.
Places To Eat
Walking down many streets, it might be lead to believe that London dining exists solely of combinations of Pret, Starbucks and Pizza Express. This is not true.
The first eating destinations you have to visit are London institutions. Make the most of that first student loan payment with a culinary tour of the city and start with a Brick Lane curry. Choosing between them is difficult (most display 'best curry in London' banners), but they are by and large all excellent, with Sheba a good place to start.
Next, Borough. Its market is as much about the experience of wandering around as it is about any particular truck, so have a good browse before choosing your lunch. Make time at some point, however, for the raclette stall and its deliciously oozy cheese over potatoes.
Next, pie and mash, a Cockney staple that was all but dead a few years ago. Luckily, there are still restaurants hanging on like Manzes and Cockneys Pie and Mash.
When you have tried London's culinary past, try its present.
Nothing if not a city of trends, London's most defining current fad is upmarket fast food. Now, you are not a true Londoner until you have a favourite burger joint. To help find yours, some of the best can be found at the many locations of DirtyBurger, Soho's Burger and Lobster or at MeatMarket in Covent Garden.
Once you have done with burgers, try chicken at Chicken Shop (Kentish Town), hot dogs at Kensington's Dirty Bones or even cereal at Shoreditch's notorious Cereal Killer.
For those times when you want a little fine dining (i.e. when your parents take you for dinner), London offers some of the world's best restaurants, with over fifty Michelin starred restaurants in the city.
You might dismiss these as well out of your price range, but you'd be surprised. All you have to do is be aware of the times and days where restaurants are least visited. Most restaurants are desperate to boost their numbers on these days and offer huge discounts or deals. Mondays, Tuesdays and lunchtimes can see major discounts at even the fanciest restaurants.