Overview
Q3 Apartments are only minutes walk from the main Campus and close to the vibrant Oxford Road area. There are 79 apartments with 217 bedrooms in all. There are 41 exclusive one bedroomed apartments, 38 contemporary apartments with 4 and 5 bedrooms – some are deluxe superior suites – and 26 of the rooms having private terraces. The complex has excellent facilities – extensive private and secure landscaped courtyards, CCTV, 26 parking places to rent and a modern laundry. The spacious communal area includes an internet café with 42" plasma screen TV, vending machines and pool table. Each apartment is fully furnished and carpeted in contemporary style, with fully fitted modern kitchen with modern appliances, and a lounge, with 28" TV. Each bedroom having a double or ¾ bed, Broadband connectivity, stylish private en suite with shower, telephone and TV aerial socket, large study desk, ample fitted wardrobes & under bed storage. NOT JUST A PLACE TO LIVE …….a way of life.
Pricing
**Fully booked for 2022/2023 academic year. Please click on the 'Make an Enquiry' button to send your details and be added to our waiting list**
Alternatively visit our website for full information on room availability:
www.studentfm.co.uk
| | | | |
| --- | --- | --- | --- |
| Room Type | 45 Weeks | 50 Weeks | 51 Weeks |
| Standard Ensuite | £145 | £141 | N/A |
| Premium Ensuite | £149 | £145 | N/A |
| Premium Plus Ensuite | £165 | £160 | N/A |
| Ultimate Ensuite | £162 | £157 | N/A |
| Ultimate Plus Ensuite | £172 | £167 | N/A |
| Studio Apartment | N/A | N/A | £200 |
| 1 Bed Apartment | N/A | N/A | £200 |
Amenities
(12)
Wifi
Widescreen TV
Washer dryer
Fitted kitchen
Onsite maintenance
Bike storage
Laundry room
Car parking
Games room
CCTV security
Secure door entry
Vending machine
Wheelchair access
Location
Hyde Grove, Victoria Park, Ardwick, Manchester, M13 9LQ
Enquire online
Would you like to schedule a viewing or have any questions for the accommodation provider?
Private hall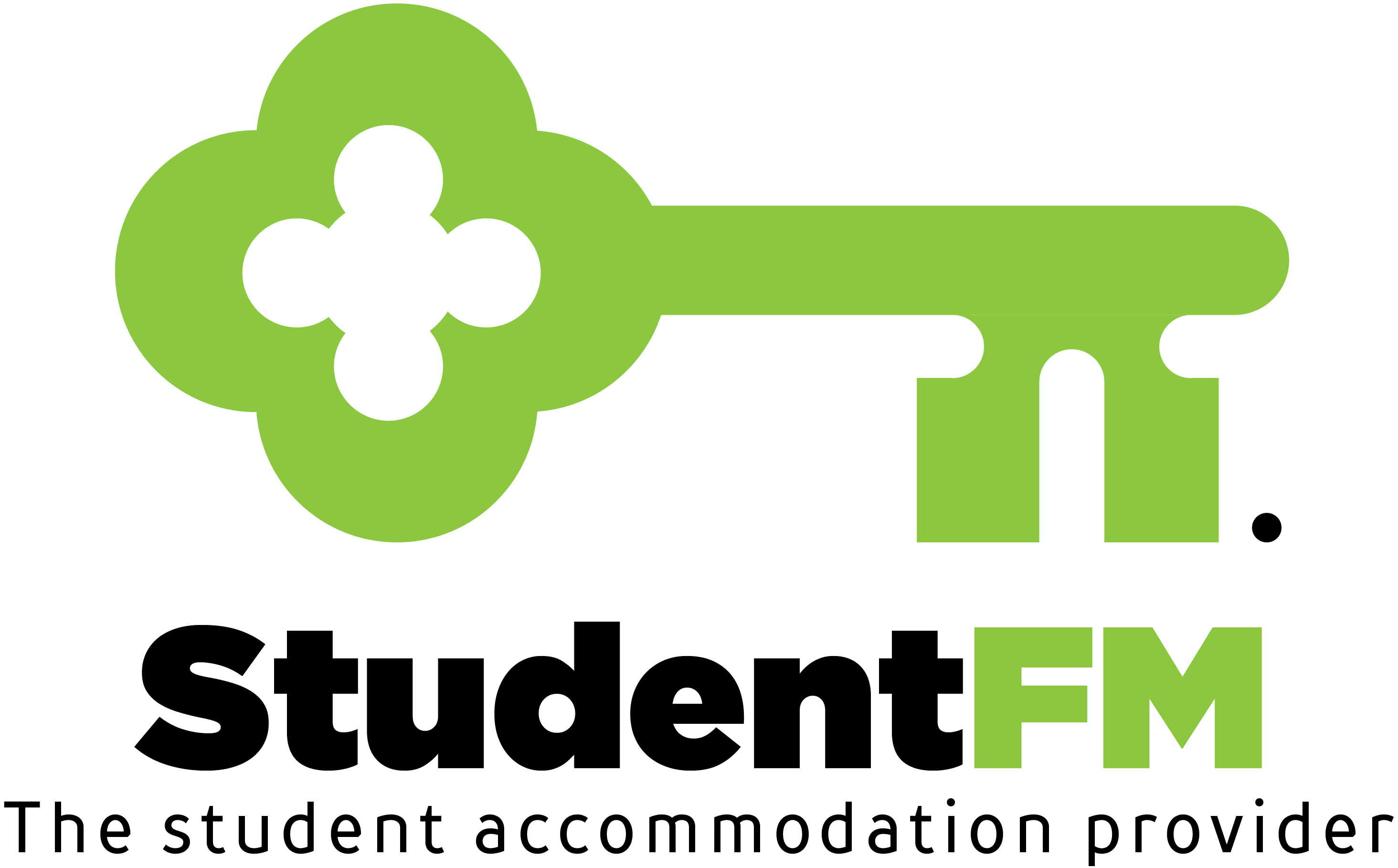 StudentFM
was established in 2004 with a commitment to providing the highest quality student accommodation in the UK. As the business has evolved and developed over the years this commitment is still as central to our business ethos as it's always been. Our extensive experience as landlords and managing agents has given us valuable insight into the needs of the students we work with, and our investors too. Every member of our team prides themselves on high levels of professionalism along with that essential, personal touch: from Head Office staff, to our onsite management and student ambassadors, we work closely with our students and investors to ensure complete service satisfaction for the duration of our relationship. Students are at the heart of everything we do and we understand what they want, need and even expect from their first home away from home. We're all too happy to oblige and make their university years some of the best of their lives.
See all 7 locations