Student Accommodation
Aberystwyth
Home to 8,000 students Aberystwyth is a compact and friendly place to study in Wales. Find student accommodation in Aberystwyth. Here you will find all types of student accommodation in Aberytswyth including student houses, flats and halls.
Student Properties in Aberystwyth
Are you a landlord looking to list a property? Register
Not sure what type of accommodation is right for you?
AFS always has the widest choice of student accommodation available. To help you find the right place to live, read our brief guide to the different types of accommodation below.
Why use Accommodation for Students?
The widest choice of student accommodation available online
Quickly make direct contact with the property to view or book your accommodation
Established in 2000, home to reputable and safe student accommodation
Free and simple to use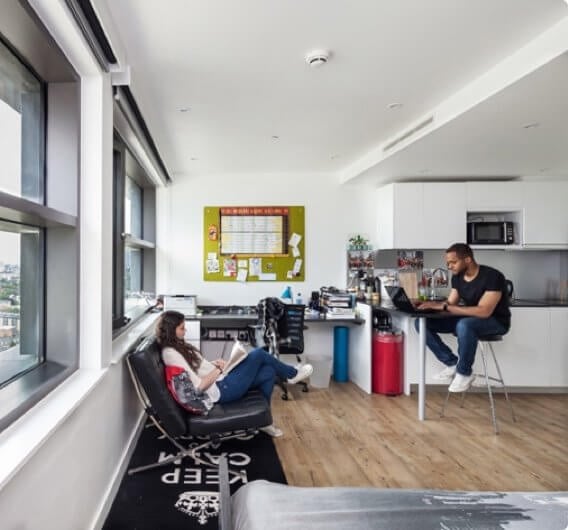 Living in Aberystwyth as a student
Aberystwyth is home to Aberystwyth University, and has over 8,000 students across its 17 departments. The city of Aberystwyth is located on Cardigan Bay, on the west Coast of Wales.
The city has plenty of accommodation to cater for its student population, with 20 university managed halls, and one privately managed hall. Across these accommodation sites, there are many options for students, including catered accommodation and self-catered accommodation. As well as en-suite and standard rooms. There is also availability of studio apartments, which offers a private self-contained living area.
Within private accommodation, there are many options for students. There is the option of standard rooms, with the opportunity to upgrade to en-suite or studio apartments. Those who stay in private halls during their time at Aberystwyth will be provided with outstanding accommodation. However, there is also availability of private houses for those who do not wish to live in halls for the entirety of their time at university. For second- and third-year students, student houses are popular. There is availability of student housing, ranging from 1 bedroom to 6-bedroom houses. Many of these properties have en-suite rooms and are located a short distance from the University. They are managed by private letting agents or landlords that specialise in student properties and have supported the student population within Aberystwyth for most of their career.
Find out more information about Aberystwyth by checking out our guides on our website. For those looking to rent in Aberystwyth, search accommodationforstudents.com to find the full range of accommodation options. As a company, we have over 20 years of experience, supporting the student population throughout the UK. There is a variety of accommodation available on our website, and students can also enquire with our team directly.
Student Areas in Aberystwyth