Student Accommodation
Egham
A best of both worlds location, leafy and green yet close to London, and home to Royal Holloway, University of London. Search here for the latest student accommodation in Egham.
Are you a landlord looking to list a property? Register
Not sure what type of accommodation is right for you?
AFS always has the widest choice of student accommodation available. To help you find the right place to live, read our brief guide to the different types of accommodation below.
Why use Accommodation for Students?
The widest choice of student accommodation available online
Quickly make direct contact with the property to view or book your accommodation
Established in 2000, home to reputable and safe student accommodation
Free and simple to use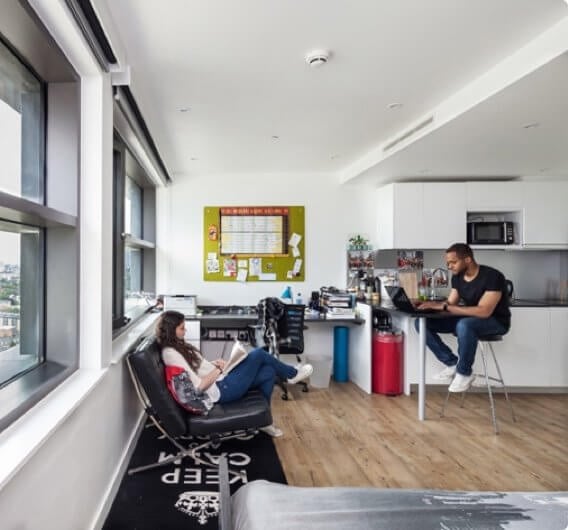 Living in Egham as a student
Egham is home to Royal Holloway, University of London. Over 10,000 students arrive at this stunning campus each year. The campus is just 40 minutes by train from London, with many attractions, sporting and entertainment venues within easy reach.
With such a thriving student population, a whole range of student accommodation is available. There are 16 halls of residence in the town, comprising of both properties maintained by the university and privately owned halls of residence. The university offers a mixture of catered and self-catered halls for both undergraduate and postgraduate students separately.
Private halls in Egham are operated by well-known companies that administer student accommodation across the UK. These residences range from a standard shared flat to a private studio, with access to several beneficial facilities. In addition to halls of residence, there are numerous other accommodation options.
A house share is particularly favourable for those who wish to depart from student halls and are predominantly preferred by groups of friends. Alternatively, a great selection of flats and apartments can be found in the Egham town centre and surrounding area, for those preferring accommodation which is slightly smaller. These residences are generally managed by landlords or letting agents who are experienced in renting student accommodation and there are many in Egham recognised for their reliability.
We have student guides which can be read online, should you require any more information. With over 20 years experience in helping students to find their ideal place to live, accommodationforstudents.com offers useful guidance and displays our range of current listings. You can use our website to enquire directly with the accommodation or contact our team for any additional support.