Overview
**Special Offer** Rooms starting from £70 p/w – limited availability, contact us for more details. 1, 2, 3, 4 & 5 bedroomed apartments in the heart of Sheffield for contemporary student living. Aspect3 Apartments are a few minutes walk from the University of Sheffield and nearby Sheffield Hallam University, and at the heart of the St. Vincent's Quarter, in the north west of Sheffield. Excellent links nearby straight into the City centre and all other transport links. And right at the hub of the West and Division Streets bars, clubs and pubs. Why Choose Aspect3? • Contemporary Student Living • All rooms En-suite with Big Beds, large desks, wardrobes and under bed storage • Stylishly Furnished with Leather Sofas • Fully fitted modern kitchens with Dishwashers & Microwaves • TV Licences included in multi occupied apartments with 37" LCD TV's • Aspect Lounge with Table Tennis, Pool Table and 50" Plasma TV, Comfy chairs & coffee tables • Broadband available up to 50 Mb • CCTV & electronic Entry System • On Site Team contactable 24/7 • On Site Maintenance Team • On Site Laundrette • Free Parcel Collection • Secure Cycle Storage • Specially adapted rooms • Well Managed and Maintained site • Friendly Community atmosphere • Culturally diverse environment • Support Local Student Societies • Close Proximity to Universities • Local super Tram Stop • Supermarkets and Cash point nearby • Selected rooms have recently been refreshed and refurbished. Washing machines are available on selected rooms. Contact us for more details.
Pricing
Selected Standard Ensuite at £70 p/w with a 50 week contract. Limited availability, contact us for more details. Please click on the 'Enquire Online' button and we will respond promptly. Alternatively visit our website for full information on room availability:
www.studentfm.co.uk

Room Type

45 weeks

50 weeks

51 weeks

Standard Ensuite

Ground Floor

£97

£70

N/A

Standard Ensuite

1st Floor

£107

£100

N/A

Standard Ensuite

2nd Floor

£107

£100

N/A

Standard Ensuite

3rd to 7th Floor

£117

£108

N/A

Premium Ensuite

Ground Floor

£118

£110

N/A

Premium Ensuite

1st and 2nd Floor

£120

£112

N/A

Premium Ensuite

3rd to 7th Floor

£123

£115

N/A

Standard Studio

1st and 2nd Floor

N/A

N/A

£154

Standard Studio

3rd and 4th Floor

N/A

N/A

£158
Amenities
(13)
Wifi
Widescreen TV
Washer dryer
Fitted kitchen
Onsite maintenance
Bike storage
Laundry room
Car parking
Games room
CCTV security
Secure door entry
Vending machine
Wheelchair access
Location
Edward Street, Near University, Sheffield, S3 7GE
Enquire online
Would you like to schedule a viewing or have any questions for the accommodation provider?
Private hall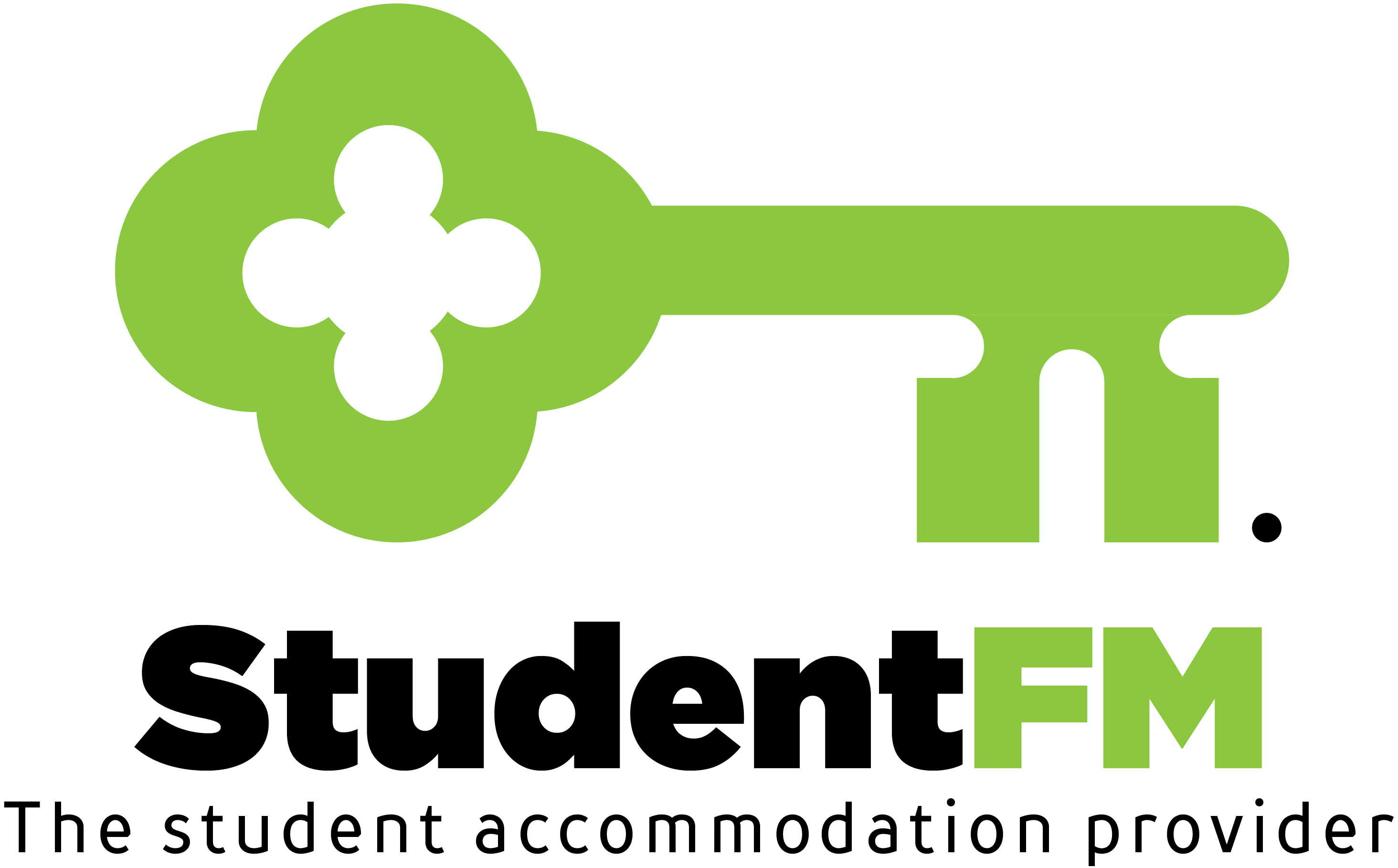 StudentFM
was established in 2004 with a commitment to providing the highest quality student accommodation in the UK. As the business has evolved and developed over the years this commitment is still as central to our business ethos as it's always been. Our extensive experience as landlords and managing agents has given us valuable insight into the needs of the students we work with, and our investors too. Every member of our team prides themselves on high levels of professionalism along with that essential, personal touch: from Head Office staff, to our onsite management and student ambassadors, we work closely with our students and investors to ensure complete service satisfaction for the duration of our relationship. Students are at the heart of everything we do and we understand what they want, need and even expect from their first home away from home. We're all too happy to oblige and make their university years some of the best of their lives.
See all 7 locations