Student Accommodation
Oxford
A stunning setting for one of the world's greatest Universities, Oxford is the iconic student destination. Here you will find all types of student accommodation in Oxford including student houses, flats and halls.
Search location
Select beds
Select price
Are you a landlord looking to list a property? Register
Not sure what type of accommodation is right for you?
AFS always has the widest choice of student accommodation available. To help you find the right place to live, read our brief guide to the different types of accommodation below.
Why use Accommodation for Students?
The widest choice of student accommodation available online
Quickly make direct contact with the property to view or book your accommodation
Established in 2000, home to reputable and safe student accommodation
Free and simple to use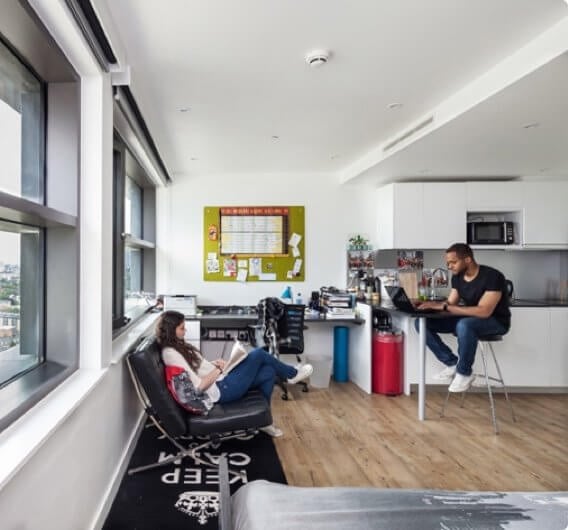 Living in Oxford as a student
A stunning setting for one of the world's greatest universities, Oxford is the iconic student destination.
Oxford is the home of the University of Oxford, which is the oldest University in the English-speaking world, and the second oldest University in the world. It is made up of 39 colleges, organised into 4 divisions: Humanities, Medical Sciences, Mathematical, Physics and Life Sciences Division, and the Social Sciences Division. It not only operates the world's oldest University museum but also the world's largest University press as well, and if that wasn't enough it also holds the largest academic library system in the UK too.
It is also home to the Oxford Brookes University as well. What began life as a small School of Art in borrowed buildings is now one of the most modern universities in the UK. It is also the only UK University in the QS ranking of top 50 institutions under 50 years old for the third year in a row. Oxford Brookes also holds the record for the number one rowing University in the UK – after winning a raft of medals.
While there is much to be gained from studying at Oxford, there is also much to do when you are not hard at work as well. As a centre of tourism, there are many galleries and museums in Oxford, many of which are free of charge. The Ashmolean Museum is probably the most famous of these, built-in 1678 and home to significant collections of art and archaeology. There is also a lot of green space in the city, with 28 nature reserves in the boundary of the ring road alone.
Sport is also a popular entertainment in Oxford, with their leading football club Oxford United currently sitting in League one and semi-professional team Oxford City FC playing in conference South. There are also two rugby league teams and four rugby union teams in Oxford. Other sports you can enjoy include American football, cricket, greyhound racing, hockey, ice hockey, rowing, and speedway.
Oxford is also home to some of the most traditional pubs in the country, with those on the banks of the River Thames offering some awesome food as well. At the other end of the spectrum, there are also lots of exclusive cocktail bars and clubs to enjoy as well, with Duke of Cambridge, The House and Roppongi being ones not to miss.
Here at Accommodation for Students, we have plenty of student accommodation in Oxford to choose from including student houses, flats / apartments and halls.
Frequently Asked Questions
Are you going to live and study in Oxford? Here are the most frequent questions asked by other students.
Most students look for shared housing in Oxford from October, although there will be student accommodation available all year round. First year and international students generally start looking in January for halls of residence.
The amount you pay will depend on the type of student accommodation you choose. A shared house in Oxford will cost you £136 per week. A halls of residence will cost, on average £209 per week, but could cost more depending on what type of room you select.
Accommodation for Students has the widest range of student accommodation currently available in Oxford. This includes
halls of residence
,
house shares
,
flats and apartments
. You can enquire directly to your chosen accommodation or get more support through our live help team.
AFS has accommodation across the whole city including Iffley and East Oxford.
In Oxford the standard length of contract is 46 weeks. However it is possible to have a longer or shorter agreement than this. Some halls of residence will only offer a 50 or 52 week tenancy agreement for example.
Yes, a selection of the student accommodation listed on AFS will offer short term stays. This is most often the case for halls of residence in Oxford. Look out for the properties which have the short term let badge or filter your search by 'letting period'.
This will depend on the type of property you choose. The most anyone can legally charge is 5 weeks rent. Some accommodation in Oxford halls of residence will not require a deposit at all, while on average the deposit in a shared house in Oxford will be £544.
All landlords and property managers in Oxford are legally required to protect your deposit in a legally recognised tenancy deposit scheme. If you take care of your student accommodation you should have no problem getting your money back. You can check out some further information
right here.
Oxford Universities
Oxford is home to both The University of Oxford and Oxford Brookes University.